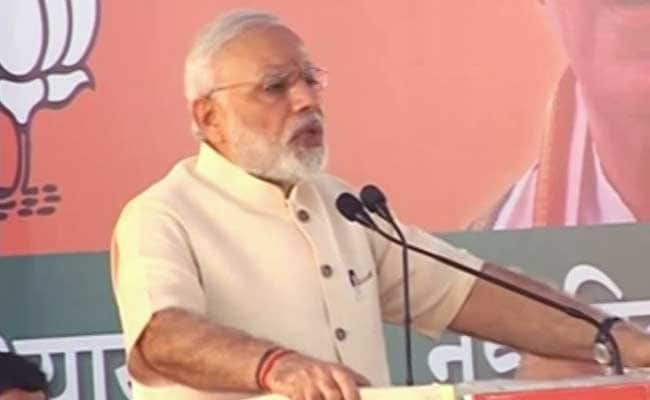 Washington:
References to Balochistan, Gilgit and Pakistan Occupied Kashmir by Prime Minister Narendra Modi signals a change in India's Pakistan policy, top American experts on South Asia have said as they sought more clarity on New Delhi's new approach towards disturbed areas in Pakistan.
"He's (Modi) either appeasing hardliners at home or deliberately signaling to Pakistan in an effort to strengthen India's hand in future discussions," said Vikram J Singh, a former Obama Administration official who served in key positions in State Department. "If it's the latter, it could backfire but be viewed as worth the risk," cautioned Mr Singh.
"In the long term, the local people matter more to long term stability than do the far right political and chattering class. Appeasing hardliners for political ends leads to bad policy outcomes," Mr Singh said in response to a question.
"The reference to Balochistan in this year's Independence Day speech certainly signals a change in tone in the Modi government's Pakistan policy," said Lisa Curtis of The Heritage Foundation, a top Americana think-tank, which is considered close to the Republican establishment.
The attack on Pathankot air base earlier this year by Pakistan-based terrorists just six days after Prime Minister Modi's goodwill visit to Lahore seems to have convinced Mr Modi and his advisors of the futility of pursuing dialogue with Pakistan, Ms Curtis noted.
While the previous Manmohan Singh government persevered with dialogue in the face of terrorist attacks, it can be argued that such forbearance paid few dividends for India, she said.
"Still, it's unlikely that the Balochistan reference heralds any significant new actions on the ground by India. Mr Modi seems instead to be laying down a marker that his government will be less patient than its predecessor when it comes to Pakistani terrorist provocations," Ms Curtis said.
The Obama Administration, however, has refrained from making any comments on Prime Minister Modi's Independence Day speech with regard to Pakistan Occupied Kashmir, Baluchistan and Gilgit. Refusing to be drawn in the Kashmir debate, State Department Spokesperson Elizabeth Trudeau had told reporters at a news conference on Monday, "Our position, as you well know, on Kashmir has not changed. The pace, the scope, the character of any discussions in Kashmir is for the two sides to determine," Ms Trudeau said.