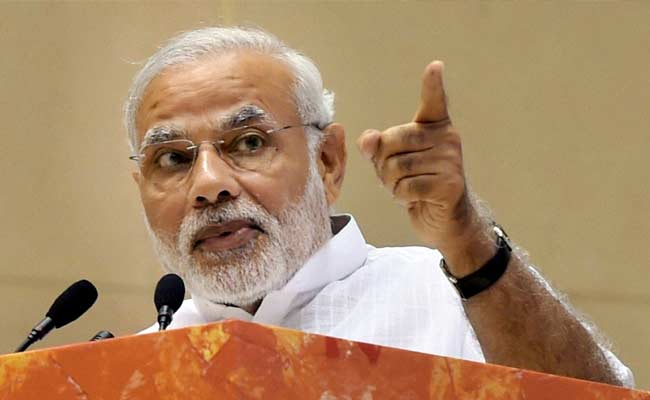 New Delhi:
Prime Minister Narendra Modi today questioned officials over the large volume of complaints related to the e-commerce sector, such as booking of tickets and hotel reservations, and set a deadline of 10 days for them to furnish a follow-up action report on grievance redressal.
PM Modi reviewed the progress towards handling and resolution of consumer grievances at the meeting of PRAGATI (Pro-Active Governance and Timely Implementation), an ICT-based multi-modal platform for interaction with bureaucracy at the Centre and in states.
He asked the officials concerned about the large volume of complaints related to the e-commerce sector, such as booking of tickets and hotel reservations, and the steps being taken to decisively address such issues, a PMO statement said.
The prime minister was informed about the steps being taken in this regard, including augmenting the capacity of the National Consumer Helpline, it said.
"Calling for increased efficiency, and more effective redressal of consumer grievances, the Prime Minister asked the officials for a comprehensive review of the nature of issues, and work towards fixing responsibility and identifying solutions for them. He asked for an effective follow-up action within ten days," the statement said.
PM Modi also reviewed the progress of vital infrastructure projects in the road, railway, power, coal and mining sectors, spread over several states including Uttar Pradesh, Rajasthan, Madhya Pradesh, Maharashtra, Gujarat, Bihar, Odisha, and Uttarakhand.
He took stock of the progress towards installation of solar pumps across the country. It was noted that solar pumps with a total capacity of 208 MegaWatts have already been installed so far across the country, the statement said.
The prime minister discussed various related issues with the Chief Secretaries of several states including Jharkhand, Telangana, Punjab, Chhattisgarh, Gujarat and Uttar Pradesh.
He was informed that solar pumps are helping provide clean drinking water in remote and Naxalite affected areas of the country, particularly in South Bastar area of Chhattisgarh, it said.
During a review of the preparations for dealing with floods, PM Modi asked states to identify vulnerable areas, properly conduct mock drills, and carry out desiltation work to ensure the efficacy of flood-relief mechanisms.
He also emphasised the need for efforts towards water conservation.