Beed, Maharashtra:
In the sweltering heat of drought-hit Marathwada, farmer Tukaram Ghamre is working on his land. Beads of sweat melt the flaming-red
tilak
on his forehead, turning it into a little rivulet running down his nose.
But Mr Ghamre, 64, isn't tending to a crop. There is none. The drought, which strikes year after year in this part of central Maharashtra, has forced the elderly farmer into the habit of picking up rocks and stones, removing them one at a time, from the farm where he once grew soybean.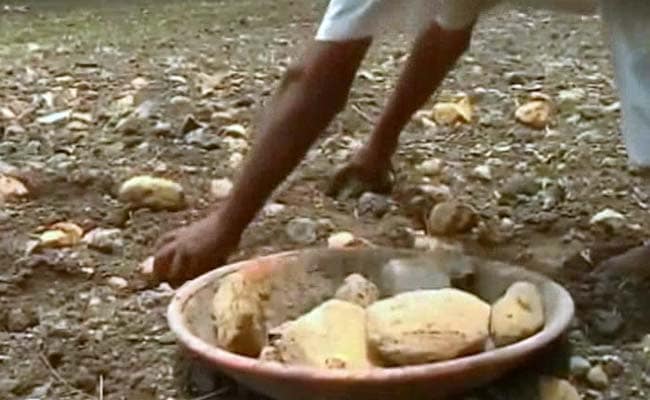 "What do we do? This is worse than the worst drought of 1972. Then, the administration was visible on the ground. Do you see anybody at all in this region (now)?" Mr Ghamre asks. "I appeal to Prime Minister Narendra Modi - please come to Beed, to Marathwada, and see what we are going through."
Mr Ghamre has two other professional assets. A cow, who receives much of his attention, and a well. But over years, the bone-dry region has less and less water underground. Mr Ghamre says he just spent over a lakh to dig 70 feet deep, where he finally found what he was looking for.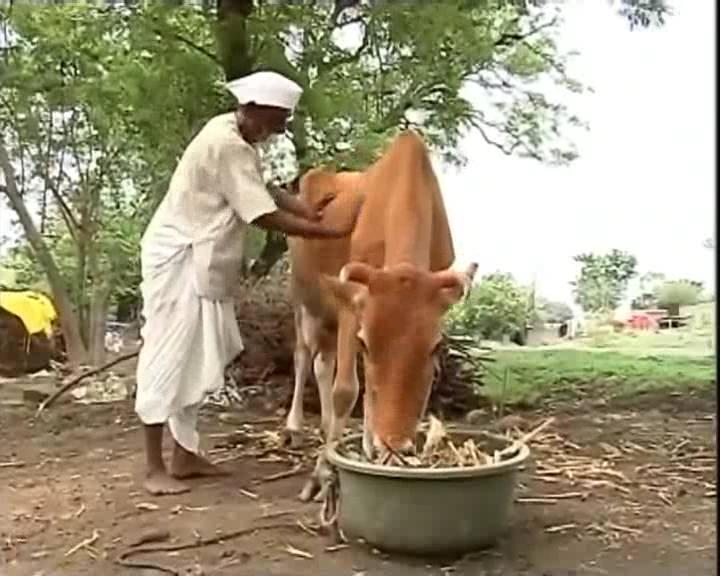 As Mr Ghamre catalogues his grievances, other farmers swarm in, communing in stories of immense hardship and the distance of government officials 400 kms away in Mumbai, the thrumming financial capital, constantly in motion, unlike here where everything is eerily still. "Just to survive, I had to sell two bullocks for Rs 12,000, when I had bought them for
Rs 60,000. This is hell," a farmer said, his stoicism dissolving after sharing that information.
The eight districts that constitute Marathwada were scorched by one of the worst droughts in recent history. Since then, at least 2000 farmers have committed suicide here, grimly moving Marathwada ahead of neighbouring Vidharbha, known for decades as the killing fields of the state. More than two-thirds of Marathawada lacks irrigation facilities forcing a dependency on the rains, always scanty.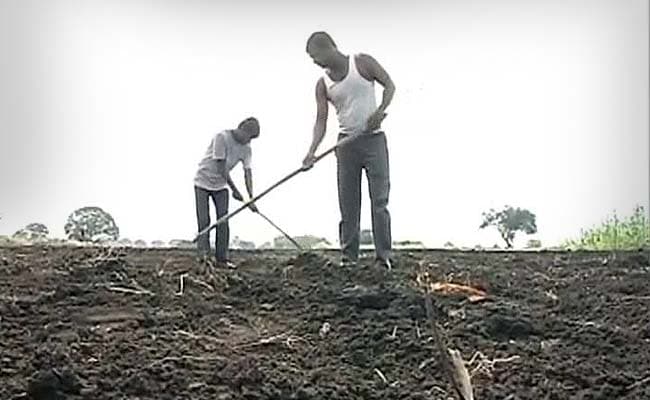 In July, a month crucial for farmers, the monsoon faltered. For the third year in a row, a drought has been declared. All around, there is barren land. By 1 pm, several farmers have already spent long hours at the local bar. Alcoholism grips several households.
Not Ganesh Pawar. The 25 year old is at work mid-day, tilling his small field, hoping he can grow onions. "It hasn't rained. But if feel it will. I know it's risky but what to do. I can't lose hope," he says.