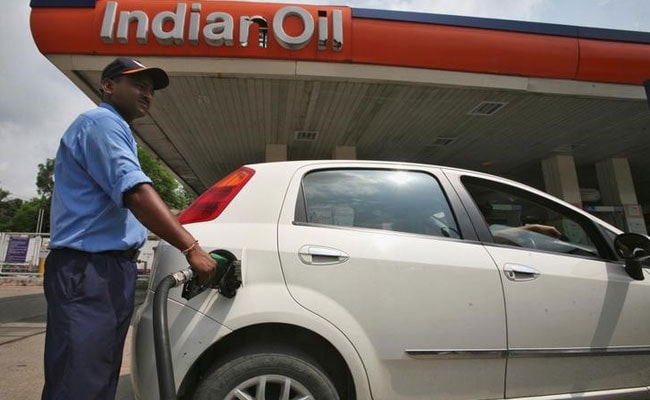 Highlights
Daily revision of petrol/diesel prices starts from today
Petrol price was cut by Rs 1.12/litre
Diesel price was cut by Rs 1.24/litre
Petrol and diesel rates were cut today as part of a new system of daily price changes in petroleum products, in a shift from fortnightly price revisions. Under the new revision system, even the smallest change in international oil prices can be passed down to consumers. Till now, three PSU oil marketing companies - Indian Oil, Bharat Petroleum and Hindustan Petroleum - revised the prices on the 1st and 16th of every month based on average international crude oil and foreign exchange rates. Indian Oil has said the daily price revision is an initiative to ensure the best possible prices to the customers as well as improved transparency in the pricing mechanism. Daily price revision follows a successful experiment in five cities - Chandigarh, Jamshedpur, Puducherry, Udaipur and Vizag - where daily price change started from May 1.

After today's revision at 6 am, petrol prices in the four metro cities would be Rs 65.48 in Delhi, Rs 76.70 in Mumbai, Rs 68.02 in Chennai and Rs 68.03 in Kolkata. Similarly, diesel rates will be Rs 54.49 in Delhi, Rs 59.90 in Mumbai, Rs 57.41 in Chennai and Rs 56.65 in Kolkata, Indian Oil said. The country's largest fuel retailer announced a Rs 1.12 per litre reduction in petrol, excluding state levies (VAT), and diesel by Rs 1.24 a litre. Prices in different states may vary due to local taxes and may also vary in different outlets.

Indian Oil has stepped up efforts towards seamless daily revisions. That includes LED screens at petrol pumps, a toll-free number, social media posts, price revision app alerts and SMSes. Additionally, Indian Oil said, every petrol pump will have its dealer's code prominently displayed allowing consumers to verify the prices through SMS.

Indian Oil Corporation has set up 87 control rooms across the country for addressing technical glitches or system issues that may be arising at the dealer's end. Prices will also be communicated to dealers by four modes: customised SMSes, e-mails, mobile app and web portal for dealers. "These means of communication are also available to dealers of automated petrol pumps," Indian Oil has said.

Apart from reducing volatility, the shift to daily price revisions will ensure that there is no sudden increase or decrease in domestic selling prices, Indian Oil had said earlier. "The daily price revision is an initiative for ensuring the best possible prices to the customers as well as improved transparency in the pricing mechanism."
How to check prices online:

Consumers can visit the Indian Oil website.
Once on the website, they can use the 'RO Locator' tool to locate the Indian Oil retail outlet nearest to them based on their location.

The website displays prices of various products sold.

How to check rates through SMS:

Consumers need to send an SMS to fetch the current rates applicable at a dealer.

Indian Oil has prescribed a format for sending such SMSes: SMS RSP< SPACE >DEALER CODE to 92249-92249

"The Dealer Code of each petrol pump would be prominently displayed in the petrol pump premises," IOC has said.


How to check petrol, diesel prices through app:
Indian Oil's mobile app, called "Fuel@IOC - IndianOil", also enables customers to check current prices.
This mobile application by Indian Oil is available on both Google Play and Apple Store, for Android and iPhone smartphone users respectively.
Helpline for consumer grievances
Indian Oil has set up a customer care helpline 1800-2333-555 to lodge grievances related to daily price revision. "In case of any discrepancy customers can access IndianOil easily as all its petrol pumps prominently display mobile numbers of the concerned Field Officers," Indian Oil said.
Customers also log in to the website iocl.com to submit any grievance. This can be done through the 'We're Listening' section, a link to which is provided on the home page.
Petrol and diesel are deregulated in India, which means they are linked to market rates. The government had freed prices aviation turbine fuel (ATF) in 2002, petrol in 2010 and diesel in 2014.
As India imports bulk of its oil needs, global price of crude oil and dollar-rupee exchange rates impact the domestic prices of petrol and diesel.
India is the world's third biggest oil consumer, with about 3.5 crore people coming to fuel stations every day. India consumed 23.8 million tonnes of petrol and 76 million tonnes of diesel in fiscal year 2016-17. This was higher than 21.8 million tonnes of petrol and 74.6 million tonnes of diesel consumed in the previous financial year.
(
With agency inputs
)