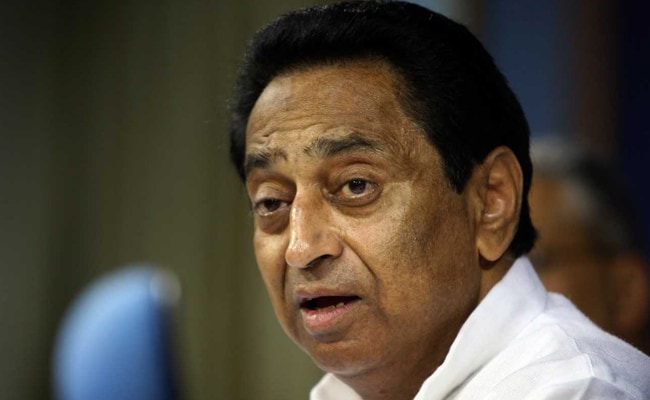 New Delhi:
Two petitions filed by Congress leaders Kamal Nath and Sachin Pilot, alleging a large number of duplicate name on voters' lists of Madhya Pradesh and Rajasthan and seeking a clean-up, were dismissed by the Supreme Court today. In his petition, Kamal Nath said his party identified 60 lakh duplicate voters in the electoral rolls in Madhya Pradesh. In Rajasthan, there were 41 lakh duplicate names, the leaders said.
Assembly elections in the two states will be held in November-December. The Congress leaders contended that removing the fake names is necessary for ensuring free and fair elections.
Senior Advocate Vikas Singh, who was representing the Election Commission, said a number of duplicate entries from voters' lists have been removed even before the issue was taken up by the Congress.
The bench comprising A K Sikri and Ashok Bhushan said, "We have dismissed these petitions."
To help weed out the fake names, the petitioners had demanded that draft electoral rolls be published in word format in place of the current practice of having them on the website of the Chief Electoral Officers. The Election Commission contended that the voters' list is now made available only in PDF formats to protect the privacy of voters and their profiling by political parties.
This plea too was dismissed by the court.
The Congress hopes to oust the ruling BJP from Madhya Pradesh and Rajasthan in the forthcoming assembly elections, seen as precursor to the Lok Sabha polls early next year.
The party also demanded that the court should direct the poll panel to hold random checks on the efficacy of the electronic voting machine in every constituency. After the last round of assembly elections earlier this year, the opposition had alleged tampering of Electronic Voting Machines or EVMs. While some opposition leaders like Mayawati called for a return to ballot papers, there were also calls for having the VVPAT (Voter Verifiable Paper Audit Trail) machines. The Election Commission maintained that the EVMs were not faulty.
This time, the two Congress leaders had demanded that the (VVPAT) slips be matched with votes on the Electronic Voting Machines or EVMs in 10 per cent of randomly-selected polling stations in every assembly constituency.
Much rides on the results of the elections in the two heartland states of Rajasthan and Madhya Pradesh, seen as bellwether before next year's general elections, in which the BJP-led NDA will seek a second term in office.
In Madhya Pradesh, BJP chief minister Shivraj Singh Chouhan is seeking a fourth consecutive term and in Rajasthan party's Vasundhara Raje Scindia is hoping to buck the state's decades-long trend of voting out the incumbent government.