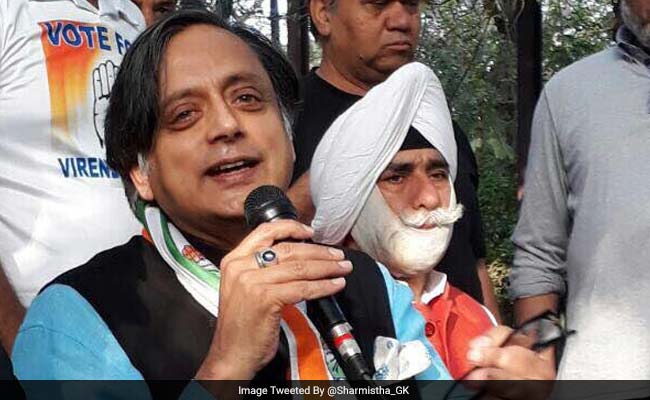 Amritsar:
Congress leader Shashi Tharoor, who led a 15-member delegation of the Parliamentary Standing Committee on External Affairs here, today said that passports could be applied from post offices shortly.
During their stay in the city, the parliamentary committee members visited the Amritsar Passport office, where Mr Tharoor interacted with passport seekers besides holding discussions with the officials at the passport office.
Talking to media, the senior Congress leader said there was a need to upgrade all post offices in the country with latest infrastructure since there was "vast availability of post offices...one can find it in every nook and corner of the country, even in remote villages."
He said passports could be applied from post offices shortly, adding around 86 post offices have already started work in this regard.
The delegation, including eight lawmakers, paid obeisance at the sanctum sanctorum of the Golden Temple here. They also visited the historic Jallianwala Bagh, where they paid tributes to the martyrs who had sacrificed their lives for the freedom of the nation.
The delegation thereafter visited the Integrated Check Post (ICP) Attari/Wagah border where they held a meeting with the Custom and BSF officials in order to have a "first hand information with regard to the required infrastructure at ICP, import/export activities with Pakistan and problems faced by the officials."
The members also witnessed the evening beating retreat ceremony at Wagah border.