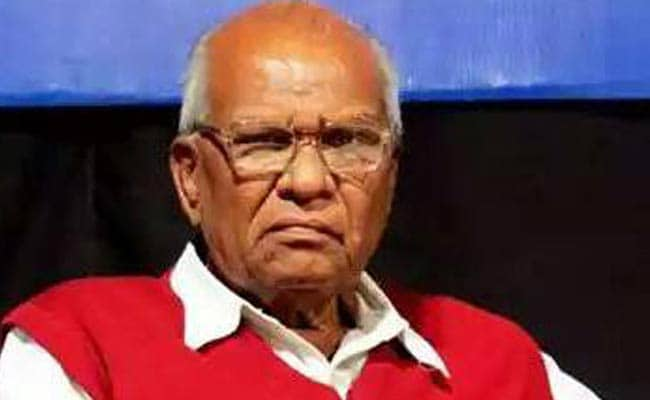 Kolhapur (Maharashtra):
A local court today remanded Samir Gaikwad, activist of Sanatan Sanstha, a right wing organisation, to judicial custody till October 9.
He was nabbed on September 16 from Sangli in connection with the murder of senior Communist leader Govind Pansare last February.
Around 15 lawyers representing Hindu Vidhidnya Parishad (HVP) remained in court while around 20 lawyers representing the prosecution side were also present.
Public Prosecutor Vishakha Bharte told mediapersons that the police wanted another two days police custody of the accused for further interrogation and to confront him with certain other suspects, but the court declined.
Judge RD Shinde had earlier remanded Gaikwad to police custody twice, but refused to extend it further and sent him to judicial custody for 12 days.
Mr Pansare and his wife Uma were shot by two unidentified motorcycle-borne assailants on the morning of February 16 near their home in Kolhapur.
While Mr Pansare succumbed to his injuries four days later, his widow has been rendered a cripple owing to the bullet injuries.
In a related development, a competition has virtually erupted within the legal fraternity of Kolhapur with the HVP sending large teams of lawyers -- at the last hearing on Saturday, around 30 -- to represent Gaikwad.
In a retaliatory move, the Kolhapur Bar Association chief, advocate Vivek Ghatge, has said, if needed, it would send 3,000 lawyers following a request made by the Pansare family. He added that already over 300 lawyers have signed up for the purpose.