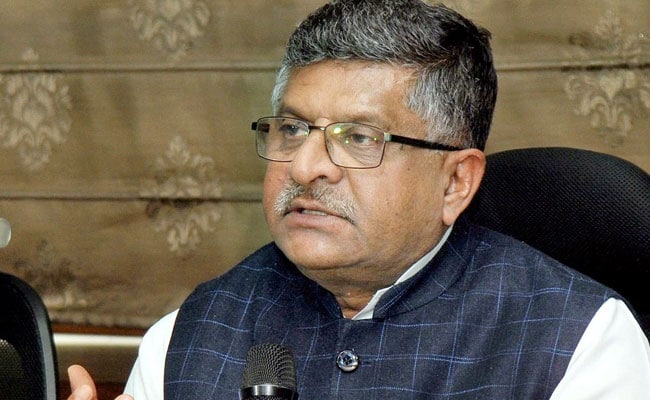 Hyderabad:
Union Electronics and Information Technology Minister Ravi Shankar Prasad on Monday said the B.N. Srikrishna Committee on data protection will soon submit its report, after which a law will be drafted.
Talking to reporters on the sidelines of World Congress on Information Technology (WCIT) 2018, which began in Hyderabad, the minister was non-committal if the data protection bill will be tabled during the current budget session of Parliament.
The Ministry of Electronics and Information Technology (MeitY) in August last year constituted a committee of experts led by former Supreme Court judge Srikrishna to deliberate on a data protection framework for the country.
The 10-member panel is currently holding consultations with stakeholders in different parts of the country.
Mr Prasad said the Supreme Court while holding that the privacy is a fundamental right, also made it clear that under garb of privacy, data innovation can't be stopped. "Privacy can't be shield of a corrupt and privacy can't be shield of terrorist. Privacy has limitations," he said.
He said the law enforcing agencies can't be stopped from raiding house of a corrupt on the ground that this will violate his privacy.
"We have to await details of law," he remarked when asked how the issue of revealing bank NPAs and the identity of defaulters will be dealt. He declined to comment further saying the investigations were on into NPAs and against the defaulters.