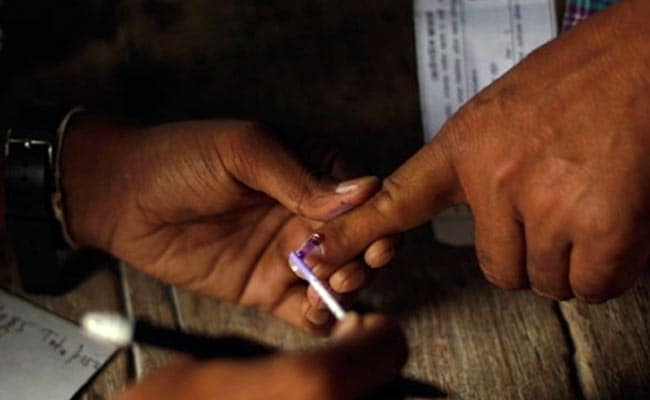 Palghar:
By-elections in Maharashtra's Palghar district, a region that former allies, Shiv Sena and BJP are to battle out, will be held on Monday. Along with bypolls in Palghar, voting will be held for 9 other states on the same day.
Bypoll in Palghar
was necessitated after the BJP MP
Chintaman Wanaga died earlier this year
. While the BJP looks to retain their seat in the constituency,
Shiv Sena
, in what was seen as an unexpected move, fielded Mr Wanaga's son Shrinivas for the seat. The Sena claimed that the BJP had ignored the family of Chintaman Wanaga after his death in January.
Rajendra Gavit is BJP's candidate. He was a former Congress minister and joined the BJP party earlier this month. The Congress, on the other hand, fielded Damu Shingda, while the Bahujan Vikas Aghadi, a local party dominant in the belt, has fielded Baliram Jadhav for the bypolls. Congress and the NCP have aligned for the bypolls.
Counting of votes for the Palghar bypolls will take place on May 31.
The voters in the constituency are spread across urban belts of Vasai, Nalasopara, Palghar and the tribal areas of Dahanu, Vikramgad and Boisar.
Months of campaigning in the the district has seen the former allies -
BJP
and Shiv Sena,
blame each other of 'betrayal
'. While the Shiv Sena accused of
BJP of "betraying"
its former Palghar MP Chintaman Wanga by turning its back on his family and fielding a Congress deserter for the Lok Sabha seat by-election, the
BJP accused the Shiv Sena of dividing a family
.
The Sena "broke up" the Wanaga family which has "lotus and the BJP" in their blood, Chief Minister
Devendra Fadnavis
had said.
Nominations
for the Palghar bypolls concluded on May 10.