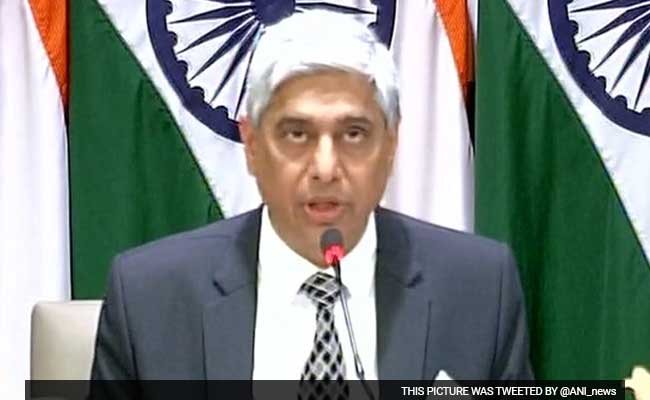 New Delhi:
Amid growing global concern over safety of Pakistan's nuclear arsenals, India on Thursday said battlefield atomic weapons of that country were at the heart of such apprehensions.
"There have been international concerns about Pakistan's present nuclear policy. Tactical nuclear weapons are at the heart of such concerns...," External Affairs Ministry Spokesperson Vikas Swarup said.
He was replying to a question on former Pakistan Ambassador to the US Husain Haqqani's comment that Pakistan's policy on tactical nuke weapons continue and they are going to create such weapons which it will be handing over to its brigadiers and colonels in the field.
Replying to a separate question on what steps India was taking to bring back underworld don Dawood Ibrahim from Pakistan, Mr Swarup said government was continuing to pursue the matter.
"Dawood Ibrahim is a UN-designated global terrorist and a fugitive from the Indian law. At several points of time, his details have been shared by the Indian government with the government of Pakistan which also includes his possible locations in Pakistan... We will continue to pursue this matter and we expect Pakistan to hand over this international terrorist to us," he said.