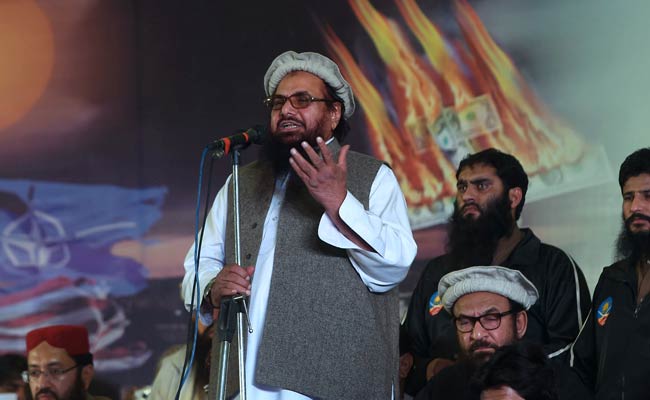 Lahore:
With logistical support from the government, outlawed Jamaat-ud-Dawah (JuD) chief Hafiz Saeed today told his supporters that Pakistanis should come forward and help the Kashmiris in getting "freedom" from India.
"If India can send troops to Afghanistan to help the US then Mujahideen have every right to go to Kashmir and help their brethren. Kashmiris are clamouring for help and it is our duty to respond to their call," he said addressing a JuD congregation at historical Minar-e-Pakistan ground in Lahore.
A large number of Saeed's supporters had reached Lahore from across Pakistan for the two-day congregation that concluded today. There were reports that Nawaz government had run two special trains from Karachi and Hyderabad to transport people to the JuD congregation.
Saeed, who has a US bounty of 10 million dollars on him, but roams around freely in Pakistan, also asked Prime Minister Nawaz Sharif to tell India firmly that the Kashmir issue had be resolved peacefully under the United Nation's resolution. Otherwise it would be obligatory on him to extend his government's full support to Kashmiris in securing freedom.
"We want to tell Nawaz Sharif that if India does not listen 'a language of love' then he should provide an open support to the Kashmiris for their freedom struggle," Saeed told his supporters.
Saeed is high on India's list of most wanted. New Delhi accuses him of being the mastermind behind the Mumbai terror attacks in November 2008, the conspiracy for which was hatched, planned and executed out of Pakistan. 166 people were killed in the terror strike.