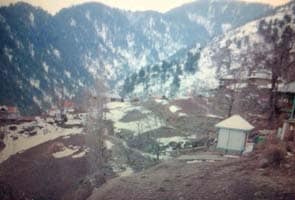 New Delhi:
Two Indian soldiers were killed early on Tuesday morning and another two injured by Pakistani army troops who crossed into Indian territory along the Line of Control in Kashmir. The body of one of the jawans was decapitated, said senior army sources; they said the severed head is missing.
Appearing on NDTV, External Affairs Minister Salman Khurshid said, "We have to make it known to Pakistan that this is unacceptable, ghastly...and extremely short-sighted on their part." He said India's response will be decided tomorrow "after careful consideration of the details" and the government "will take steps that are meaningful and effective."
This is one of the worst violations of the nearly decade-long ceasefire between India and Pakistan.
The Indian army described the attack as "a grave provocation by the Pakistan army."
A statement by the Pakistani army dismissed what it described as India's allegations of unprovoked firing, describing it as "Indian propaganda to divert the attention of the world from Sunday's raid on a Pakistani post by Indian troops in which a Pakistani soldier was killed." India has denied violating the Line of Control or the ceasefire over the weekend.
The Indian army said the soldiers who were killed near Mendhar, about 220 kms north of Jammu, were Lance Naik Hemraj and Lance Naik Sudhakar Singh.
"Pak army troops, having taken advantage of thick fog and mist in the forested area, were moving towards own posts when an alert area domination patrol spotted and engaged the intruders. The firefight between Pak and own troops continued for approximately half an hour after which the intruders retreated back towards their side of Line of Control," the statement disclosed.
(Read Army's full statement)
Tension has been escalating along the Line of Control since the weekend.
India says that on Sunday, Pakistani troops fired mortar shells at Indian army posts in the Uri sector along the Line of Control to help militants cross over into India. The Indian army then retaliated.
Pakistan says India's firing was unprovoked and alleges that one of its soldiers died and another was injured. On Monday, its Foreign Office in Islamabad summoned the Indian Deputy High Commissioner Gopal Bagley to register a complaint.
Army sources say that in the last month, Pakistan has violated the ceasefire agreement ten times.


(With inputs from Agencies)