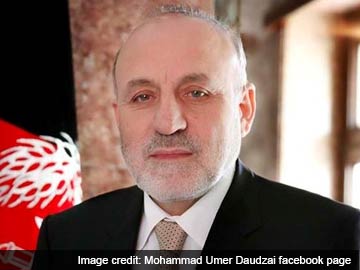 New Delhi:
The terrorists behind the attack on Indian Consulate in Herat this May had links with Pakistan, Afghanistan has said.
Talking to reporters on the sidelines of a security conference in New Delhi regarding the investigations into the attack, Afghan Interior Minister Mohammad Umer Daudzai said, "Afghanistan is at the crossroads of terrorists. Any investigation into incidents of this sort will lead across the Durand Line".
Afghanistan, he also said, will renew its request for arms and military hardware from India as the US drawdown reaches its final phase over the next three months. Senior Indian security officials are scheduled to visit Kabul this month.
"India is our all-weather friend. Changes in government will not have any ill effect, rather it will have a positive impact. We have requested India for assistance in the security sector, in training, and with some equipment that we may need," he told reporters.
In April 2014, then Afghan President Hamid Karzai had requested India for over 230 types of military equipment, including helicopters and field guns. Mr Daudzai said he expected the request will be acted upon.
The 40,000 US and International Security Assistance Force (ISAF) who are still in Afghanistan, will leave between now and December. Afghanistan will continue to depend on air support from NATO and USA, the Afghanistan National Army will be the only force on the ground.
The Afghan army is expanding from 1,92,000 troops to about 2,20,000 troops and needs arms and ammunition to in the fight against the Taliban.
Afghanistan is also considering using China's leverage with Pakistan to rein in the Taliban, Mr Daudzai said.
China is interested in a stable Afghanistan because of the suspected movements of the East Turkestan Islamic Movement (ETIM) through Afghanistan to other central Asian Countries and China, he said. China views the ETIM as a terrorist outfit formed by Uighur militants in Western China who are attempting to secede.