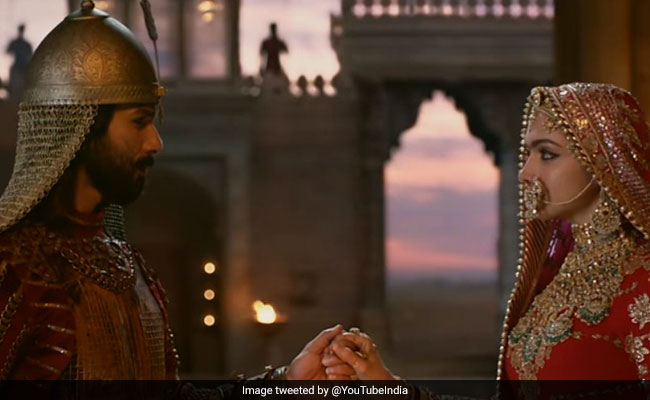 New Delhi:
Sanjay Leela Bhansali's film "
Padmaavat
", that has provoked anger among Rajput groups, cannot be banned by states, the Supreme Court said today. The producers of the film, which is to be released on January 25, had moved court against the ban by four states - Gujarat, Haryana, Rajasthan and Madhya Pradesh.
The period film has been at the
centre of protests
since shooting began, with Rajput groups alleging that it distorted history and tarnished the image of the legendary Queen Padmini of Chittor by suggesting a romance between her and Alauddin Khilji, the Delhi Sultan said to be obsessed with her. Queen Padmini, who was said to have immolated herself to escape falling into the clutches of the invading forces of Alauddin Khilji, is looked upon as an icon by the Rajput community.
Here are the LIVE updates on the historic drama "Padmaavat" :
Respect Order On "Padmaavat", Will Study It: Rajasthan
The Rajasthan government today said it would study the Supreme Court's order staying the ban on the release of controversial film 'Padmaavat' and then only a "decision on revision can be taken".
Rajasthan Home Minister Gulab Chand Kataria said he would study the apex court order and talk to the law department and legal experts. "We respect the Supreme Court's decision," he said. Law Minister Rajendra Rathore said his department would "study the court order and then only a decision on revision can be taken".