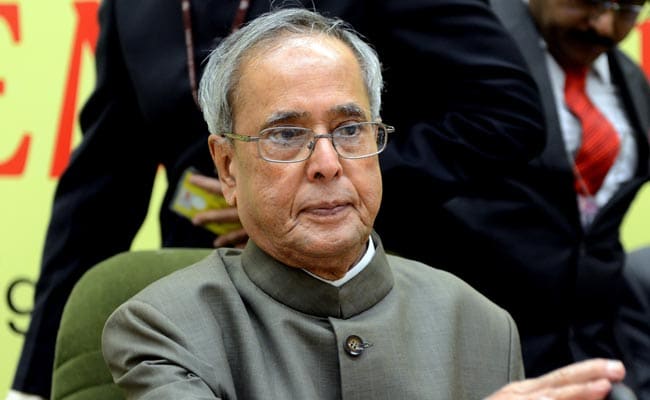 New Delhi:
Economic linkages and co-operation with Pacific island countries are key factors in India's extended 'Act East' policy, President Pranab Mukherjee said on Thursday.
Even though India is separated from the Pacific island countries by oceans and continents, it is proud to have a long tradition of close friendship with them, Mr Mukherjee told the heads of states participating in the 2nd Summit of 'Forum for India-Pacific Island Countries' (FIPIC) when they called on him at the Rashtrapati Bhavan.
He said the Indian government attaches great importance to its relations with their friends among the Pacific island countries.
"The Pacific island countries are generously endowed with natural resources. India would be happy to work with them in harnessing their mineral, marine and hydrocarbon resources, the president said.
The Indian government as well as the private sector are keen to strengthen and diversify bilateral trade and encourage investments in fisheries, agriculture, oil and natural gas, mining and water desalination, he added.
Mr Mukherjee said India appreciates the support it has received from them for its candidature for permanent seat on an expanded UN Security Council.
The second FIPIC summit would be held on August 21 in Jaipur.
FIPIC has as its members India and 14 Pacific island countries, namely Fiji, Cook Islands, Kiribati, Marshall Islands, Micronesia, Nauru, Niue, Palau, Papua New Guinea, Samoa, Solomon Islands, Tonga, Tuvalu and Vanuatu.