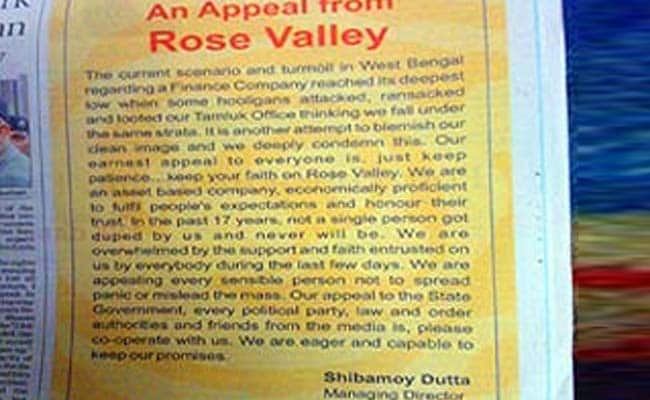 Kolkata:
Over 2,600 bank accounts which cumulatively have Rs 295 crore, have been attached by the Enforcement Directorate, or ED, in the Rose Valley ponzi scheme case. And this, according to ED sources, is the biggest ever "cash" recovery from a "collective investment scheme" company so far.
On Tuesday, November 25, the Calcutta High Court had turned down Rose Valley's plea to unfreeze the accounts so that salaries could be paid to its 10,000 employees.
Like the Saradha Group, Rose Valley Group was running a Ponzi scheme that had been under the authorities' scanner for over two years. Since 2013, the company is being investigated by the market regulator Securities and Exchange Board of India, or SEBI.
It was one of the many groups running dubious money-making schemes in West Bengal and Assam and was the last to face a crackdown.
The SEBI is planning to prosecute such companies and recover the money they collected from small investors. The Enforcement Directorate had taken up the Rose Valley case after a complaint from the SEBI and a First Information report was lodged against the company last month.
Like the Sudipta Sen-owned Saradha, Rose Valley has a media division and owns four television channels.
According to SEBI, Rose Valley's two companies raised more than 4000 crores. Potential damage can be gauged from the collapse of Saradha, which had raised about a quarter of what Rose Valley has - at an estimated Rs. 1200 crore - and has wiped out the savings of lakhs and lakhs of small investors.