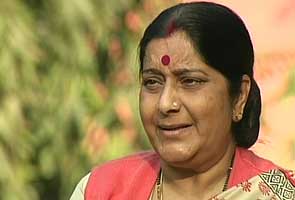 New Delhi:
The opposition is firm on a discussion on FDI in retail under a rule that entails voting when the Winter Session of Parliament begins on Thursday.
At the all-party meeting called by Lok Sabha Speaker Meira Kumar today, opposition parties put up a united stand, accusing the government of going back on an assurance given to Parliament that all stakeholders would be consulted before going ahead with FDI in retail.
We want the House to run. There are several issues waiting to be discussed. But our pre-condition is that the issue on which an assurance was given to the House be taken up first under a rule that entails voting," Leader of Opposition in the Lok Sabha Sushma Swaraj said.
She was referring to the assurance given during the Winter Session last year by then Leader of the House Pranab Mukherjee.
"That assurance was completely violated by the government. It is important for political parties to express their views on FDI in retail in Parliament. This can be done only through voting," Mrs Swaraj said.
CPI leader Gurudas Dasgupta said he was apprehensive about Parliament being able to run for at least the first few days.
Leaders of the Samajwadi Party and the Bahujan Samaj Party said they would decide their stand by tomorrow.
The Trinamool Congress appeared isolated on its plans to move a no-confidence motion against the government. National Democratic Alliance (NDA) convenor Sharad Yadav said the demand for a no-confidence motion was raised by no other party other than the Trinamool Congress.