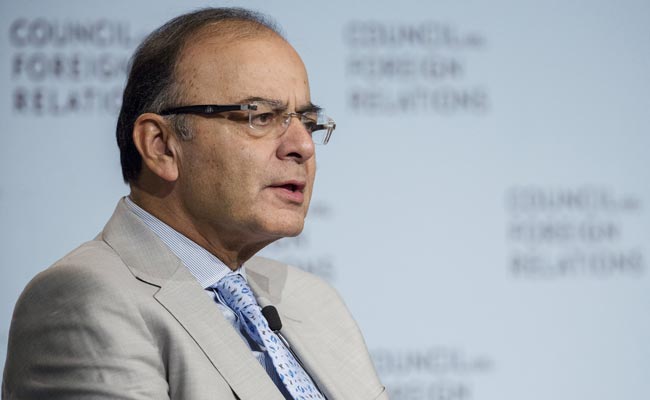 New York:
The onus of creating an environment for improving India-Pakistan ties and normalising the bilateral relation is on Pakistan and it depends on the kind of "provocation" that comes from that country, Union Finance Minister Arun Jaitley said today.
In his address at the New York-based think-tank Council on Foreign Relations, Mr Jaitley said: "I think the message in the context of Pakistan is that India is interested in improving the relationship with Pakistan and therefore the onus of the responsibility for creating an environment in which the relationship can grow would also depend much more on Pakistan and the kind of provocation that comes from there."
Mr Jaitley, who began his 10-day visit to the US yesterday, made the remarks while responding to a question on India's foreign policy.
"With Pakistan, the border frequently becomes tensed, where there are exchanges on that border," he said. "The message that we are interested in normalising our relationship with them or at least improving our relationship with them and the onus is on Pakistan for this purpose, has been loud and clear."
India has been underscoring the need for peace at the border and a "terror free" environment before a dialogue can be resumed.
Since last year, ceasefire violations by Pakistan became the norm in Jammu and Kashmir. Pakistan also made repeated attempts to raise the Kashmir issue in international forum.
Last month, speaking on the occasion of the first anniversary of the Narendra Modi government, External affairs minister Sushma Swaraj had said, "Talks will be held only in an environment free of terror...
This zone will be created only when Pakistan takes action against the (terror) perpetrators like Lakhvi and others."