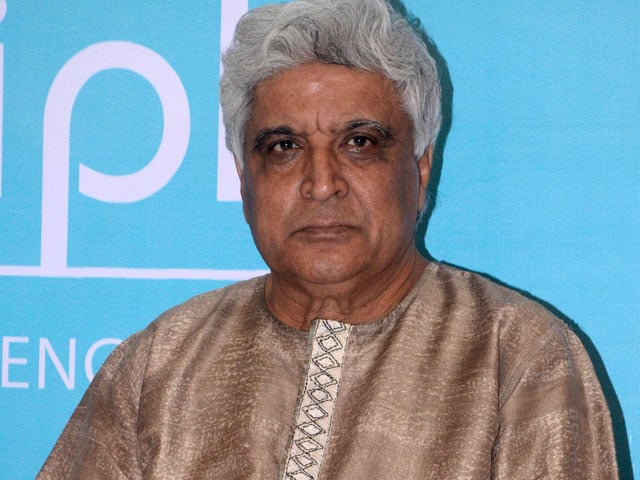 New Delhi:
Coming out in support of fellow Sahitya Akademi award winner, Nayantara Sahgal's decision to return her award in protest against rising intolerance, eminent poet-lyricist and lawmaker Javed Akhtar has said that recent incidents of intolerance should not happen.
"One does not expect this from our society at least. I don't expect such things to happen in India. One used to hear such things happening in some other society, not ours. One does not feel proud of what is happening here," said Mr Akhtar.
Ms Sahgal, who had received the literary honour, Sahitya Akademi award in 1986 for her English novel 'Rich Like Us' published in 1985, returned her award saying, "The ruling ideology today is a fascist ideology and that is what is worrying me now. We did not have a fascist government until now... I am doing whatever I believe in."
Last week, a 52-year-old man was killed in a mob attack for allegedly eating beef in Dadri, Uttar Pradesh.
Mr Akhtar said, "I can understand her agony. She comes from a tradition of secularism and better values and when she feels this thing, she must be very pained... It is a protest but I think much more has to be done in the society because whatever is happening nowadays is not desirable at all."
The Urdu poet was speaking on the launch of the book 'Pigeons of the Domes' by noted author and translator, Rakhshanda Jalil last evening.
"The writers should actually communicate and write more and they should see to it that writings should reach people. Who am I to say whether she should have done it or not but the fact is that this is also a protest and draws attention and makes people think why she has done it," said Mr Akhtar.