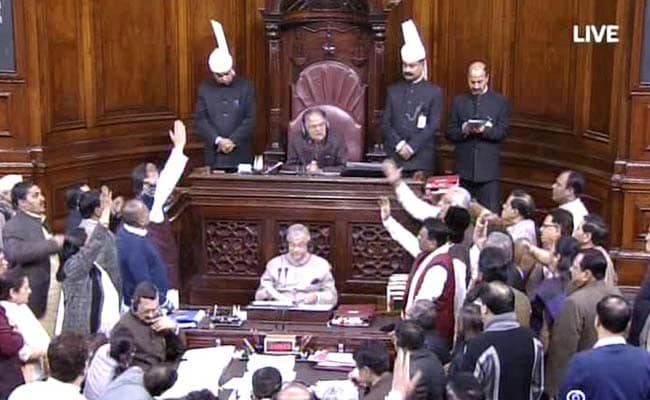 New Delhi:
Nine opposition parties united against the government in Parliament and demanded a statement today from Prime Minister Narendra Modi on religious conversions, a controversy that has stalled all work since a mass ceremony held last week in Agra in Uttar Pradesh.
Loud slogans of "Dharma ka Sauda Band Karo (stop selling religion)" were raised in the Rajya Sabha as opposition members crowded the well of the house. The slogans forced two quick adjournments before afternoon.
Union minister Mukhtar Abbas Naqvi said the government was ready for debate but the opposition was trying to avoid it.
Nand Kishore Valmiki, the man at the centre of the Agra conversions, has surrendered and has been arrested. The conversions were allegedly organized by the Bajranj dal and the Dharam Jagran Samanvyay Vibhag, groups linked to the ruling BJP's ideological mentor Rashtriya Swayamsevak Sangh.
Opposition parties have strongly criticized statements by a few BJP leaders backing the conversions. The party's MP Yogi Adityanath has vowed to join a bigger event on Christmas Day in Aligarh. The state administration has said it will not allow the conversions and has posted a large number of security personnel in the town.
"There are repeated incidents. No action is being taken by government, and you are asking us to just discuss it," said Janata Dal-United (JD-U) leader Sharad Yadav.
"Those who don't want to discuss can just leave," Mr Naqvi, the minister of state for Parliamentary Affairs repeatedly said, adding, "You are insulting the mandate of the people... they want disruption, not discussion."
After several disruptions, the Rajya Sabha was adjourned till tomorrow.