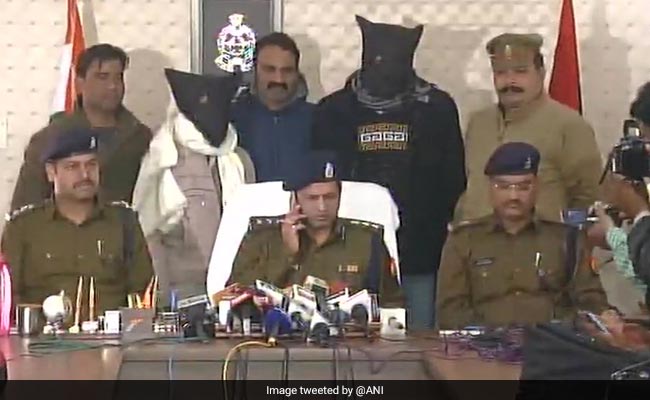 LUCKNOW:
The two men responsible for dumping potatoes at prominent locations in Lucknow including the road that leads to Uttar Pradesh Chief Minister Yogi Adityanath's house have been arrested, a top police officer in the city announced on Saturday and paraded the two before the media, their heads covered with a black hood.
The two men were affiliated to the Samajwadi Party and it was part of a conspiracy to defame the government, Lucknow city police chief Deepak Kumar said at a special media briefing. This was no ordinary case for the Uttar Pradesh.
Piles of potatoes dumped outside houses of top government functionaries to highlight the plight of potato farmers had deeply embarrassed the government last week.
For one, it had brought into focus the desperate situation facing farmers across Uttar Pradesh, which produces 35 per cent of India's potatoes. NDTV has reported numerous instances where potatoes are being taken out of cold storages and dumped on roads because farmers are unwilling to claim their own produce. The money that they would pay for the storage is more than the market price of potatoes.
The state's police, which has in the past launched massive operations to recover stolen buffaloes and pet dogs of ministers, left no stone unturned this time either.
Mr Kumar told reporters that police officers went through several hours of footage from CCTV cameras in the high-security area and put more than 10,000 phones under surveillance.
It is unusual to put such a large number of phones under surveillance in a single case. And this too when, as Mr Kumar said, the CCTV footage had already captured the registration number of the vehicle that dumped the potatoes.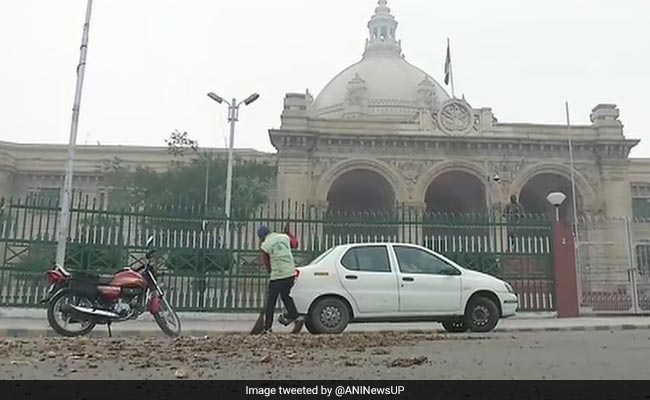 The high-security zone in front of the state assembly building was also strewn with potatoes last week.
The vehicle was owned by Sanju Katiyar, who is the husband of Kannauj district panchayat chairperson Shilpi Chauhan. Kannauj is the parliamentary constituency of Dimple Yadav, wife of former Chief Minister and Samajwadi Party chief Akhilesh Yadav.
The police officer said potatoes was purchased from a cold storage and the culprits had stayed at a house in Lucknow's upscale Mall Avenue a day before the incident.
Samajwadi Party chief Akhilesh Yadav made light of the development.
What is the big deal in arresting people who threw potatoes, he said, demanding that the crucial question that the BJP government should answer is how much money has been spent to help potato farmers.