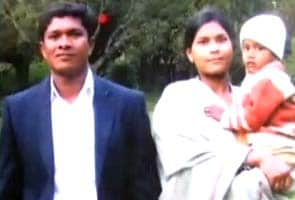 New Delhi/Bhubaneswar:
The Supreme Court today sought response from the Centre and the Odisha government on a petition seeking to restrain the release of jailed Maoists in exchange for captive Biju Janata Dal (BJD) MLA Jhina Hikaka.
A bench of justices TS Thakur and Gyan Sudha Misra asked the respondents to file a reply within two weeks.
The court notices came after a retired Army officer moved the Supreme Court on Wednesday to stop the Odisha government from releasing jailed Maoists in exchange of Mr Hikaka.
Retired Major General Gangdeep Bakshi filed the Public Interest Litigation (PIL) in the Supreme Court seeking to prevent the release of the Maoists from prison. The petitioner submitted that already five Maoists had been released by the state government on Wednesday, to facilitate the release of the abducted MLA.
In order to get Mr Hikaka, the Odisha government on Wednesday also withdrew cases against 13 prisoners of the 'Chasi Mulia Adivasi Sangh' (CMAS). The Maoists had demanded charges against 29 prisoners dropped.
Mr Hikaka was kidnapped on March 24 from Koraput district while returning home from a political meeting.
Earlier this month, Italian national Paolo Bosusco was released by the Maoists after 29 days in captivity. He was freed after the Odisha government signed a joint agreement, which broadly met with the Maoists' demands.