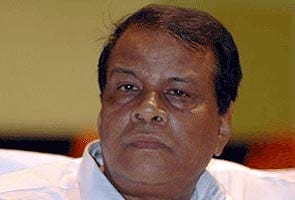 Bhubaneswar:
A senior Odisha minister, Raghunath Mohanty, resigned this morning after his daughter-in-law accused him of torturing her for dowry.
Mr Mohanty, who held several portfolios including the Law Ministry, met Chief Minister Naveen Patnaik this morning and resigned, saying there was no truth in the allegation but he was quitting on "moral grounds to enable police to conduct an independent probe".
Soon after, Jay Panda, member of Parliament from Mr Patnaik's Biju Janata Dal, tweeted, "Why Naveen P is wildly popular. minstr's dtr-in-law filed dowry FIR 11pm, gone by 9am (sic)."
Late last night, Mr Mohanty's daughter-in-law, Barsa Swony Choudhury lodged a written complaint at the district headquarters town of Balasore, about 215 km from Bhubaneswar, alleging that the minister and his family wanted a dowry of Rs 25 lakh and a multi-utility vehicle.
In her complaint, Ms Choudhury alleged that the minister and his family had tortured her physically and mentally ever since she married the minister's son Raja Shree Mohanty in June 2012.
Ms Choudhury alleged that her parents had, at the time of her marriage, given Rs 10 lakh in cash, jewellery and valuable household goods in dowry to Mr Mohanty's family.
"The allegations are false, and everybody knows we would not do that. The truth will be out soon and the law will take its course," Mr Mohanty said today.
There were repeated adjournments in the Odisha Assembly as the Opposition stalled proceedings and demanded the arrest of Mr Mohanty.