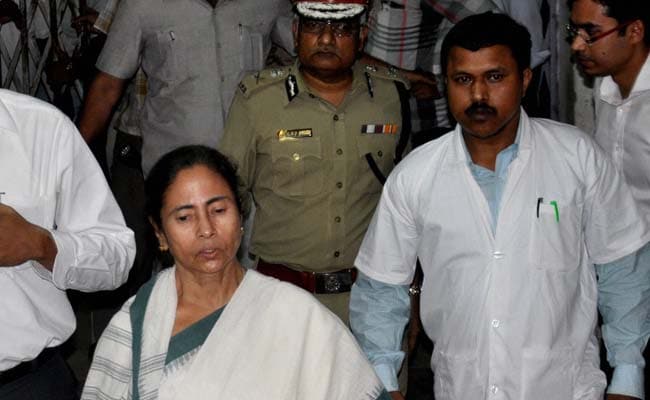 Kolkata:
The West Bengal government has decided to hand over the probe into the rape of a 72-year-old nun last week to the Central Bureau of Investigation (CBI). 10 people have been detained by the police but no arrests have been made so far.

Terming the incident as a "very serious matter", Chief Minister Mamata Banerjee today tweeted,

Considering the seriousness and sensitivity of the case, I have decided to entrust investigation of the case to CBI

- Mamata Banerjee (@MamataOfficial) March 18, 2015
Our Government will provide all necessary co-operation and assistance to the CBI for investigation in this case

- Mamata Banerjee (@MamataOfficial) March 18, 2015
The state government's decision follows a notice from the National Human Rights Commission earlier in the day, seeking a report on the matter within two weeks.

Yesterday, there were angry scenes in Parliament as lawmakers demanded to know why the man accused of raping the nun had not been arrested. Members of Parliament shouted: "We demand justice."


Hundreds of protesters clashed with police in West Bengal on Monday evening, blocking the convoy of Ms Banerjee for almost an hour. She was prevented from travelling along a motorway after she visited the nun in hospital. The crowd surrounded her car with protesters demanding to know why the man suspected of raping the nun had not been caught.
When her government was attacked in the Lok Sabha by members of both the Opposition and treasury benches on Tuesday, Saugata Dey of her Trinamool Congress attempted to deflect the blame accusing the central government led by the BJP of failing to curb religious intolerance.
Union minister Venkaiah Naidu pointed out that law and order in India is primarily the responsibility of state governments. "These are condemnable incidents. Let's have a civilised debate, don't try to score brownie points," Mr Naidu said.
The rape, which took place during a robbery at a convent school in Nadia district in the early hours of Saturday, is the latest in a spate of attacks on the Christian community. The members of the community allege that the BJP-led government is not doing enough to protect them.
Yesterday, Prime Minister Narendra Modi expressed "deep concern" over the incident and has asked for an "immediate report". Over the last few months, the Prime Minister has been criticised for being slow to condemn a series of attacks on Christian institutions.