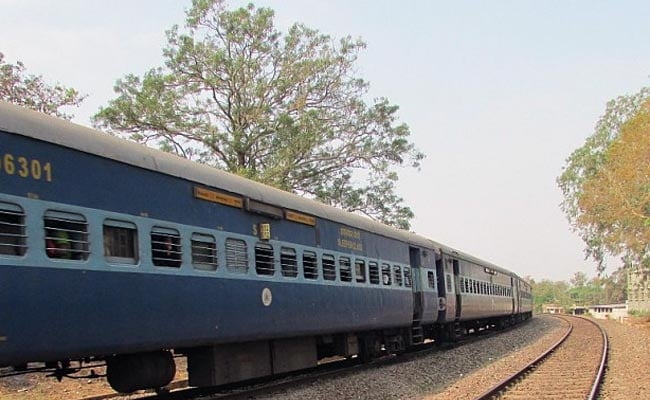 New Delhi:
Eager to reduce its huge subsidy burden, the Indian Railway has now given senior citizens the option of foregoing concession on purchase of reserved class tickets.
Besides, it has started printing the real cost involved in the train journey on the tickets to make passengers aware of the subsidy borne by the public transporter.
Subsidies cost the public sector behemoth about Rs 1600 crore in the last fiscal on account of concessions extended to passengers in various categories including senior citizens, sports awardees and cancer patients, among others.
There are 55 categories of passengers who are eligible for availing of concession on purchase of train tickets.
The maximum number of concessions are availed by the senior citizens which alone put a subsidy burden of Rs 1,100 crore on the transporter last year, said a senior Railway Ministry official.
The senior citizen's concession is 50 per cent for women passengers and 40 per cent for men. While a female passenger is eligible for availing it at the age of 58, for men the permissible age is 60 years.
Earlier, a senior citizen would automatically get the concession upon filling up age-related information in the form for buying tickets, but now they have the option of giving it up.
"Now there is an option being provided to a passenger before purchasing the ticket. If anyone wants not to avail the senior citizen's concession and is ready to pay the full fare, then he or she can do so. The software has been modified accordingly," the official said.
He said there are many senior citizens who do not mind paying the full fare as they can afford it.
Indian Railway recovers only 57 per cent of the cost of travel on an average in non-suburban service and 36 per cent in the suburban segment.
This is now being reflected on passenger tickets purchased from counters or online, he said.
Now all train tickets, including unreserved ones, have the information about the subsidy involved in the journey printed on them.
Currently, the losses incurred by the railways in the passenger segment is about Rs 34,000 crore annually which is met through the cross-subsidy from freight earnings.
Reserved category passengers constitute only six per cent of people travelling by trains. But this six per cent contributes about 60 per cent of the total revenue from passengers.