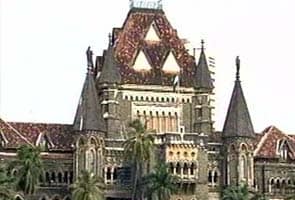 Mumbai:
In a move that has left many startled, the Bombay High Court has imposed a dress code for people entering its premises. A notice put up outside the court states that security guards have been asked to "only allow litigants wearing modest dresses and in sober colours".
A circular issued by the High Court also adds that "these instructions were given so that there were no unsocial activities in the premises".
Violating these new rules proved embarrassing for a foreign couple who even had to pay a fine of Rs 2,500 for not following the dress code.
Robert Halaszova (49) and Jana Halaszova (47) from Czech Republic were charged on Monday with an offence under section 112 of the Bombay Police Act. Robert Halaszova had entered the court in black shorts and a vest, while Jana was wearing a short skirt and a sleeveless top.
In a security room of the High Court where visitors are frisked, the couple were also asked to cover themselves with a shawl. This was followed by a heated argument between the duo and the police. They were eventually arrested.
The two were released after they paid Rs 25,000 as fine at the Azad Maidan police station.
The Bombay High Court building is a heritage monument and also a tourist attraction. On an average, about 25 foreign tourists visit the 138-year-old building daily. (With PTI Inputs)