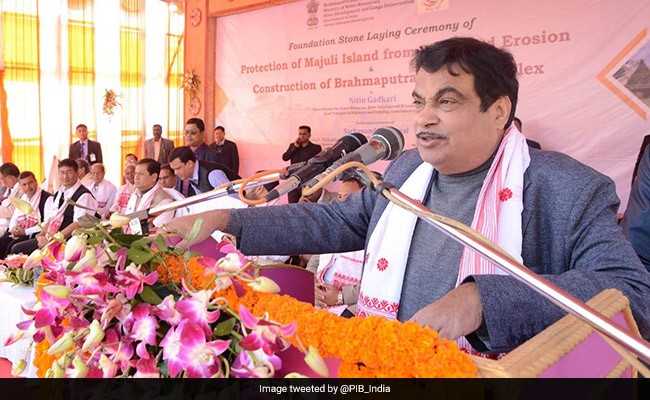 Killa, Tripura:
Union minister Nitin Gadkari today said the people of Tripura were to be blamed for the state's "backwardness" as they did not vote for a change in the last 25 years.
Nitin Gadkari addressed three public rallies in Gomati and West Tripura districts of the state on Sunday.
"I will not hold Chief Minister Manik Sarkar or his cabinet colleagues responsible for your backwardness. Rather, I will hold you responsible, because you did not change the government in 25 years," he said at one of those rallies in Gomati district.
Tripura is set to go to the polls on February 18 and the results will be declared on March 3.
The poor condition of roads, education and the healthcare system across the state were a proof that the Left Front government had not done anything for the welfare of the state, the union minister for road transport, highways and shipping said.
"There are hospitals here, but no doctors. You will find schools, but no teachers. There is not a single good industry in the state and the issue of employment generation remains neglected," he added.
The natural resources available in the north-eastern state, such as bamboo and rubber, were not used for its development and the "Left hooliganism" had destroyed industrial prospects, Mr Gadkari alleged.
"If voted to power, the BJP will take initiatives to bring investments to the state and generate jobs for the youth," he added.