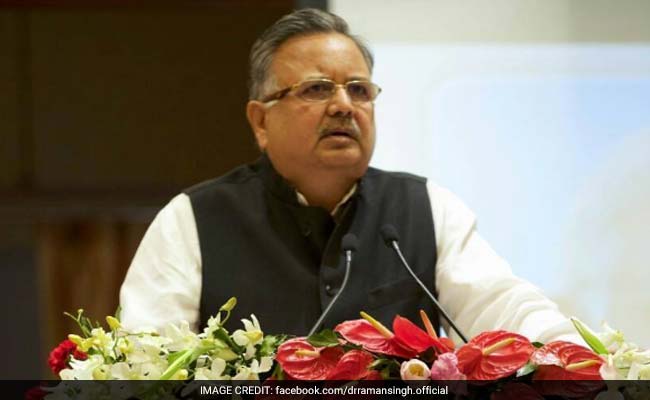 Raipur:
Chhattisgarh Chief Minister Raman Singh today hailed the BJP's performance in the Tripura Assembly elections, describing it as a "victory of nationalist forces led by BJP over anachronistic and moribund left ideology".
He also congratulated Prime Minister Narendra Modi and the party s national president Amit Shah for the BJP's good showing in the polls in the three northeast states.
Victory of @BJP4Tripura in #TripuraElections2018 is not just an election victory but the victory of nationalist forces led by @BJP4India over anachronistic and moribund left ideology. Many congratulations to PM @narendramodi ji, @AmitShah ji & our indefatigable party workers.

- Dr Raman Singh (@drramansingh) March 3, 2018
Calling BJP's victory in Tripura a historic one, Mr Singh said that people from all religions and sections of society had voted for the party and had taught a lesson to those practising divisive politics.
"The last fort of the Left government in Tripura, where it was in rule for 22 years, has crumbled. As expected by the people, we will march ahead on the path of development there. People have also voted for the BJP to form an alliance government in Nagaland," he said.
Mr Singh claimed that the Congress was fast disappearing from the country and would soon be history.
"The BJP is in power in 14 states on its own while it runs coalition governments in five states. After winning Tripura and Nagaland, the number states where the BJP is in power will go up to 21," he said.
"Across the country, the Congress is now limited to just seven per cent while the BJP's footprint has expanded to 70 per cent. In Tripura the Congress could not win a single seat," he said.
He said that the forthcoming Karnataka polls in April would see similar results and added that his focus was to win 65 seats in the Assembly elections in Chhattisgarh slated for later this year.