Highlights
Congress preps for internal elections and to choose President
Rahul Gandhi ready for election, but no challengers
Nobody will try, says Jitin Prasada, his father lost to Sonia Gandhi
New Delhi:
Rahul Gandhi appears to have no challengers as he preps to replace his mother, Sonia Gandhi, as the top boss of the Congress.
Jitin Prasada, former union minister, told NDTV that "No one will challenge him as they know that they wouldn't have a chance. So he will be elected unopposed."
The Congress has been ordered by the Election Commission to hold internal elections for party posts by December. It last held organizational elections nearly 20 years ago for the party's top decision-making body, the Congress Working Committee.
The electoral college of 10,000 Congress members who select the 1,200 members of AICC (All India Congress Committee) who then go on to vote for the Working Committee members, will be finalised by Tuesday. The process is being done at the district level through the PCCs or Pradesh Congress Committees after which nominations will be invited for Congress President. If no candidate files a nomination for himself or herself, Rahul Gandhi will be elected unopposed.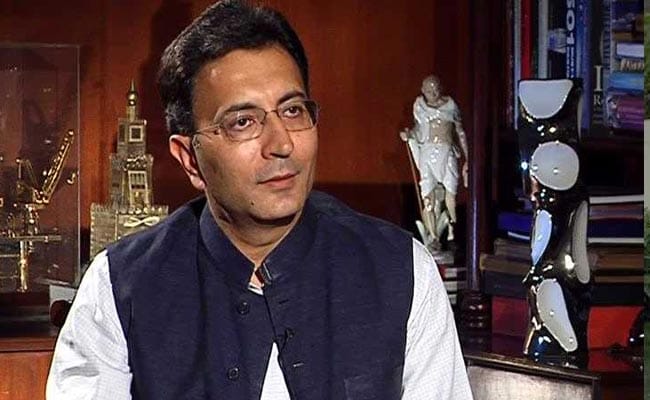 In 1998, it was Mr Prasada's father, Jitendra, who ran against Sonia Gandhi for president. After her landslide victory, he was sidelined, allegedly as revenge. But the young leader from Uttar Pradesh denied those reports, stating, "If it was correct, then would I have been made a minister? The elections in Congress party are very democratic."
That claim is not exposed, he said, by the fact that the party's top leader may be chosen in the next few weeks without an election.
"No one is stopping anyone from filing their nomination," he said, adding that it's unlikely because "people are ambitious in politics but not when they know that they don't have a chance."
Speaking at Berkeley last month, Mr Gandhi, often accused by critics including the BJP of a capricious approach to his political commitments, said he was ready to lead his party. He was elected Vice President four years ago; in the last year, his mother Sonia has often assigned large political negotiations to him. Many of those backfired including his recent attempt to prevent the Maha-gathbandhan or Grand Alliance in Bihar from tanking. Chief Minister Nitish Kumar ignored mediation attempts to save his partnership with the Congress and Lalu Yadav and has formed a new government with the BJP.
However, the party has concluded that Mr Gandhi's speech at Berkeley, in which he controversially said that dynasty is "how India works" went down well in pointing out the weaknesses of the Modi government, that the economic downturn suggests a new "anti-Modi wave", and that it's time now to move Mr Gandhi into prime position to start leading an aggressive campaign to prevent the PM's re-election in 2019.