New Delhi:
Highlights
Ahmed Patel re-elected to Rajya Sabha in super-tight contest
Sharad Pawar's party claims that it provided the winning vote
Ahmed Patel suggests he's not convinced by that claim
Ahmed Patel, the 66-year-old top strategist of the Congress, on Thursday told NDTV that though party boss Rahul Gandhi has not publicly congratulated him on
his re-election to the Rajya Sabha
, "there is no rift" between them. "I am a small person in the party," said Mr Patel, who, just two days ago, won his fifth term to the Upper House from his home state of Gujarat despite the
best efforts of political rival and BJP chief Amit Shah
.
Mr Patel's attempt to pass himself off as small fry is at odds with his position as the top aide to Congress chief Sonia Gandhi, which has made him a long-term power bank. It is his pole position in the "Old Guard" of the Congress that reportedly makes uncomfortable the group that operates around the younger Gandhi.
"Who voted for me is suspense," said Mr Patel, acknowledging the
likelihood of betrayal by a stated ally, Sharad Pawar's party
.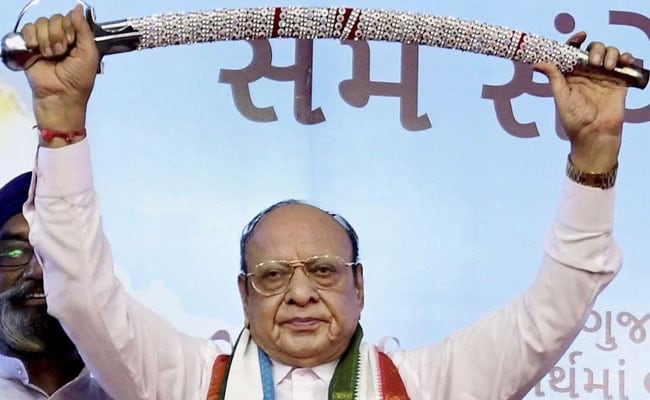 Mr Patel's election to the Rajya Sabha
was
imperilled by Shankersinh Vaghela
, slighted by Mr Gandhi who refused to name him the party's presumptive Chief Minister ahead of the Gujarat state election in December. Mr Vaghela chipped nearly a dozen Gujarat lawmakers off the Congress block;
some of them have already joined the BJP
. The party's shrunken numbers were skewing against Mr Patel's re-election; his defeat would have rounded up a series of electoral losses for the Congress.
Mr Vaghela allegedly worked in tandem with Mr Shah to undercut the Congress. However, Mr Patel scraped through in the election after two Congress lawmakers who voted against him were disqualified for revealing their ballot papers to BJP representatives in violation of confidentiality rules. Mr Patel then had 43 votes in his favour and needed one more to win. But different parties say they are
responsible for the 44th and most crucial vote
. Sharad Pawar's party, the NCP, says one of its two lawmakers is responsible; it admits that the other ignored instructions to support the BJP. Nitish Kumar, Chief Minister of Bihar, has expelled the lone legislator from his party, who also claims to have voted for Mr Patel in defiance of his party's stated support for the BJP.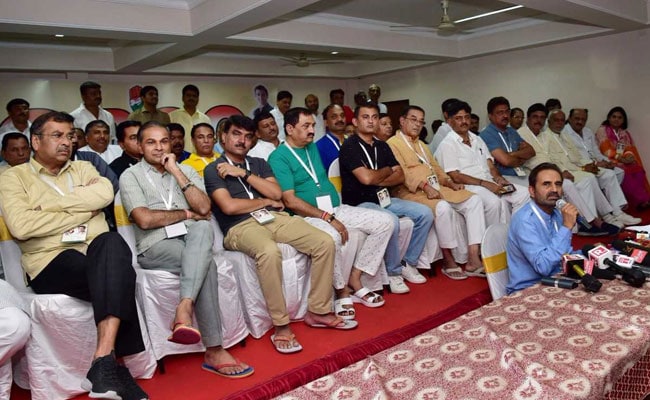 Sources in the Congress said the party is confident that it was not Mr Pawar's party that helped Mr Patel across the finish line. That has large implications on the broader political landscape. Mr Pawar has been an ally of the Congress and is a member of the 18-party team that has formed to combat the BJP for the next general election. If both his legislators voted for the BJP and not against it, it means he is likely to follow the Bihar Chief Minister who recently exited the opposition to partner with the BJP.
Mr Pawar has yet to confirm if his party will attend today's opposition meeting called in Delhi by Mrs Gandhi. Congress sources believe that he may be working on aligning with Mr Vaghela in Gujarat, which has for decades seen a two-party contest between the Congress and the BJP, which has governed it uninterrupted for nearly 20 years. Mr Vaghela, who is influential in north Gujarat, could work with Mr Pawar to split the anti-BJP vote, in effect helping Mr Shah achieve his goal of bettering the party's current hold on the state.