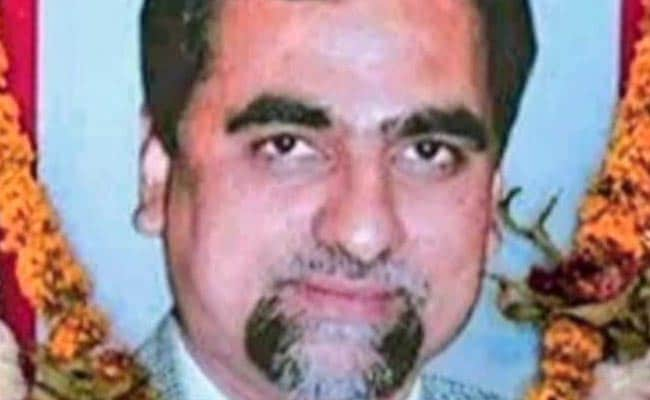 Highlights
Judge Loya's death will not be investigated, Supreme Court ruled today
The special CBI judge had died of a cardiac arrest in 2014
He was hearing a murder case where Amit Shah had been named
New Delhi:
Judge BH Loya's death in 2014 while deciding on murder charges against BJP president Amit Shah will not be investigated. The Supreme Court today rejected a petition against its April verdict that held the judge died of natural causes.
The Bombay Lawyers' Association, which was one of the petitioners, had asked the top court to recall its verdict since it had "resulted in miscarriage of justice, if not complete negation of justice.
Supreme Court while rejecting the review petition today said, "We have carefully gone through the Review Petition and the connected papers, but we see no reason to interfere with the order impugned."
The special CBI judge was hearing the Sohrabuddin Sheikh fake encounter case, in which Amit Shah was an accused, when he died of a heart attack in Maharashtra's Nagpur, where he was attending a wedding. The judge who replaced him ruled there was not enough evidence against Amit Shah to merit a trial and discharged the BJP chief.
When judge Loya's family alleged last year that he had been under threat and there were suspicious circumstances about his death, it triggered a huge controversy and calls for an independent investigation.
In January, Judge Loya's son Anuj Loya said the family no longer had any suspicion about the death.
In its decision in April, a four-judge bench headed by Chief Justice of India Dipak Misra called the petitions for investigation "scandalous" and a "frontal attack on the judiciary". Four Mumbai judges who were with Judge Loya at the time of his death, and had asserted that he died of natural causes.
The court, without naming anyone, had also said that it took "strong exception" to the Insinuation that "one individual controls judiciary".
The case was also taken up by the opposition, which said there was a threat to democracy when lawyers and judges working on important cases were targeted. Congress chief Rahul Gandhi also led a group of 15 opposition lawmakers that met President Ram Nath Kovind to ask for an independent investigation.