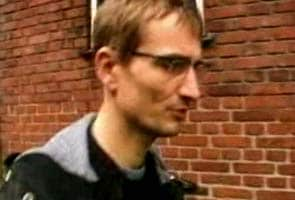 New Delhi:
Danish diplomats will no longer be entertained by senior government officers in India. The decision to scale down diplomatic relations with Denmark comes days after Danish authorities refused to appeal in their Supreme Court against a decision of a lower court which said Kim Davy, wanted by India for the Purulia arms drop case, would not be extradited to India.
Initially, Denmark had accepted India's request for extraditing Mr Davy but he challenged their decision in a city court in Copenhagen which ruled in his favour.
The Danish authorities challenged the decision in the High Court which sided with Mr Davy, citing India's over-crowded jail and what it described as a poor human rights records for prisoners.
In an attempt to persuade Denmark to ask its Supreme Court for permission to extradite Mr Davy, Indian officials had offered to house Mr Davy in a special jail.
Three local law firms consulted by India had advised that an appeal would have merit.
In December 1995, a huge consignment of arms including hundreds of AK-47s was air-dropped in West Begnal's Purulia district. The Central Bureau of Investigation (CBI) claims the weapons were meant to arm members of a sect called the Ananda Marg, who wanted to revolt against West Bengal's Communist government.
Peter Bleach, one of the convicted accused in the case, was a retired British Air Force pilot who had been hired by the group who had organised the arms. He informed the British officials who passed on the information to Indian intelligence. The Ministry of Home Affairs (MHA) erroneously sent the alert to Bihar. The alert was, however, sent back to New Delhi with the note that it should be sent to the West Bengal government. The information finally reached Bengal, but the arms drop had taken place by then. Shockingly, the information was sent through regular postal service.
When the cargo plane flew into Indian air space on its way back from Phuket, it was traced and asked to land. On board was Mr Davy, whose real name is Niel Christian Nielsen, and Mr Bleach. Six people were arrested, including five crew members and Mr Bleach, but Mr Davy managed to escape. Under pressure from Russia, the Lativans were released in 2004. Mr Davy was caught in 2001 in Denmark based on an Interpol red corner notice which amounts to an international arrest warrant.