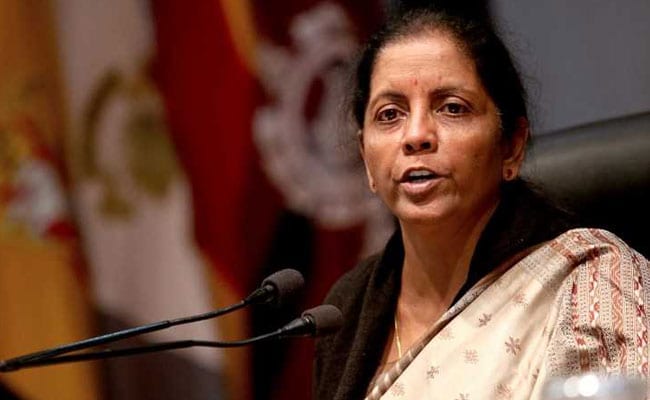 New Delhi:
Defence Minister Nirmala Sitharaman has said she has no "grudge" against a group of Army officers who have approached the Supreme Court to present their views on cases relating to the Armed Forces Special Powers Act or AFSPA.
The defence minister said the officers have chosen to go to the court as there is a "certain sense of worry" in their minds, which she can understand.
Some 700 Army officers and soldiers have approached the Supreme Court, requesting it to protect the action of soldiers under AFSPA, and voicing concerns over a reported move to dilute some provisions of the law that protects the security forces from prosecution without the centre's approval.
"Grievance redressal is a right. I will never want to say if you have a grievance, you should not voice it. I will never say that," Ms Sitharaman said.
"There are institutional mechanisms available for grievance redressal within the Army, Navy and Air Force. So it is possible for men or officers to have grievance redressal institutionalised within the forces," she said.
"But if in the case of AFSPA, they have chosen to go to the court, there is a certain sense of worry in the minds of men and officers and I can understand that," she said.
Ms Sitharaman said the AFSPA was brought "to address situations which are absolutely unique and very challenging."
"Now, if that is, from the point of view of human rights, taken to the court and the court is giving a full hearing and justice to hear everybody out, and if the officers and men felt they also would want to give their argument, I cannot grudge that," she said. "I really cannot grudge that."
Jammu and Kashmir, Manipur and a number of states in the north-east were brought under the AFSPA which gives the security forces special rights and immunity in carrying out various operations.
The Supreme Court has been hearing cases relating to alleged extra-judicial killings in Manipur.