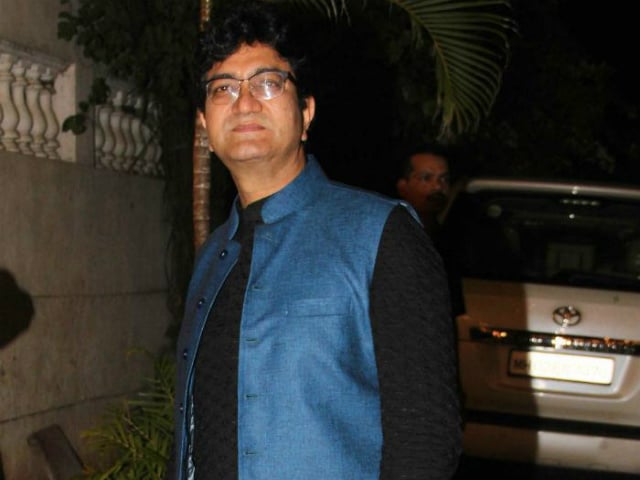 Highlights
Telugu version of 'Mersal' was meant to release today
BJP wanted Tamil version to drop references to GST tax
Telugu version will be identical to original, no cuts: Prasoon Joshi
New Delhi:
Tamil blockbuster "Mersal" will release in Telugu without any cuts at the insistence of the censor board, said the body's top boss, Prasoon Joshi, today.
"Mersal", with Vijay as leading man, released on Diwali in Tamil Nadu while animating a controversy over the national sales tax or GST. Several BJP leaders asked for references to the GST to be removed, alleging that they unfairly denounce one of Prime Minister Narendra Modi's key reforms. The demand was not acceded to, though the movie's producers suggested earlier this week that they may bend. Last night, they said the Telugu version would be submitted to the censor board with the controversial dialogue "muted."
"Mersel" has already earned 180 crores worldwide. The dubbed Telugu version was meant to release on 700 screens in Andhra Pradesh and Telangana today. But the censor board has not yet cleared the new iteration leading to new focus on whether there's political pressure at work.
"Why will we delay (the release of Telugu version of 'Mersal')? You should respect the process. There are human beings, who sit and work. It's not a slot machine that you put a card and get a certificate from other side," Mr Joshi told television channel CNN-News 18.
"I come from the film world. I know how sensitive and hard it is. Now from controversy we should move to content. The film's content should speak for itself and not the controversy. Telugu version of the film is exactly the same as its Tamil version," he added.
Asked whether the film will have any cuts, Mr Joshi said: "None whatsoever."
"Directed by Atlee, "Mersal" features Vijay in a triple role as a village head, a doctor and a magician.
The Congress and other critics have said the BJP's lobbying for edits impugns the freedom of artistic expression and creativity. Earlier this week, "Mersal" producer Murali Ramaswamy, who has invested about 130 crores in the movie, said, of the BJP's opposition, "From their perspective, their opposition is just. If opinions (expressed in the movie) that may lead to misunderstanding need to be removed, we are ready for that too."
The Madras High Court today rejected a local advocate's petition for the film to be banned because it "shows India in a poor light.
"It is only a film and not real life. Freedom of expression is for all," the court said today.