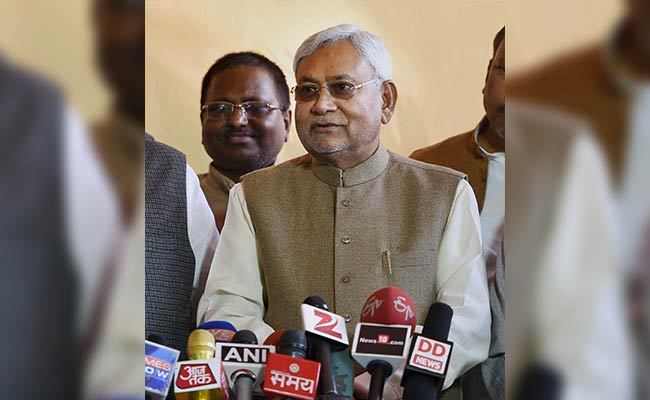 Patna:
Bihar Chief Minister Nitish Kumar on Monday proposed banning sirens in vehicles barring those of the Governor, Patna High Court Chief Justice, fire engines and ambulances to check increasing sound pollution.
Presiding over a Home Department review meeting, Mr Kumar stressed on measures to contain noise pollution by blaring sirens of vehicles belonging to VIPs and proposed banning them other than those carrying the governor, Chief Justice, fire engines and ambulances.
He also directed putting in place measures to end unnecessary blaring of horns by vehicles.
Expressing concern at the rise in incidents of organized crime, he directed the police to take steps to contain them as the state government stood for rule of law.
Lack of resources will not come in the way of a crackdown on organised crime and the police department will be equipped with the latest facilities for effectively dealing with the menace, he assured and proposed installation of CCTV cameras at important points in sensitive places and towns.
He asked jail authorities to take steps to strengthen internal monitoring and emphasised on the use of technology to track the movement of visitors and goods carried by them.
Referring to the killing of two engineers of a private road construction company at Darbhanga, Mr Kumar asked the police to take action against those involved.
He emphasised on strengthening the Special Task Force and improving infrastructure for crime control and crime tracking network system and asked the police department to submit its proposal on it at the earliest.
The department should recruitment in a transparent manner as per rules, he said and asked for expediting recruitment of police personnel on compassionate grounds to help dependents of policemen dying in harness.
With regard to the fire service, Mr Kumar asked for the use of motorcycle-equipped fire extinguishers so that firemen could contain blaze in areas with narrow roads.