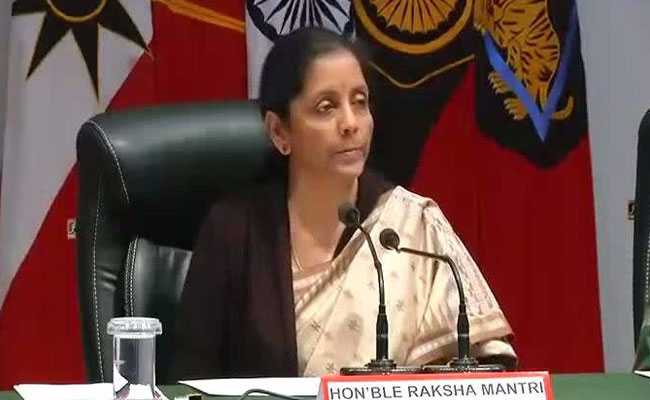 In the wake of attack on army camp in Sunjwan, Defence Minister Nirmala Sitharaman left for Jammu this afternoon to meet the injured soldiers and civilians and assess the security situation.
The anti-terror operation inside the Sunjwan army camp has been called off, the Defence Minister said today while addressing a press conference later in the evening, however, she said sanitisation operation is still going on.
Three terrorists were killed by the army during the operation that has now been on for over 50 hours. Five soldiers and a civilian were killed by terrorists, who entered the army camp around 4.45 a.m. on Saturday, according to news agency IANS.
Here are the latest updates on Nirmala Sitharaman's Jammu visit:
Talking about the police complaint on Major Aditya Kumar, Defence Minister Nirmala Sitharaman, during the press conference, said the matter was under consideration in the top court. "Supreme Court has given a 15-day stay on the FIR itself. We'll have to see how it goes. We have to stand by our proud soldiers and Army and in the call of duty if they have performed something it has to be contextualized," she was quoted as saying by news agency ANI.