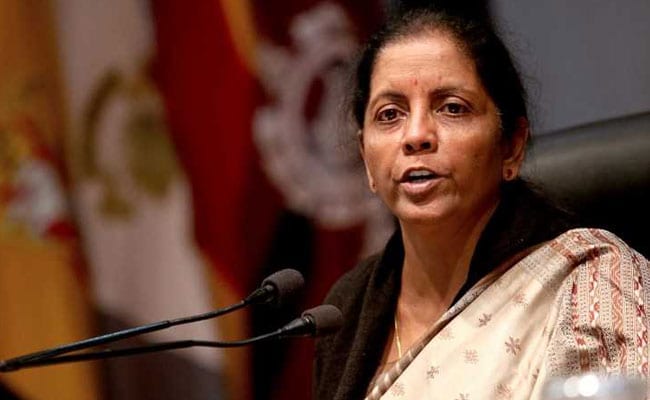 Ludhiana:
Defence minister Nirmala Sitharaman yesterday strongly refuted allegations of kickbacks to officials in the Defence Ministry and the Indian Air Force in a deal with Ukraine for An-32 aircraft spares.
The Congress had recently demanded action against "corrupt" officials after a media report said Ukraine's National Anti-Corruption Bureau had sent a request to the ministry seeking legal assistance in its probe into the alleged kickbacks.
The Defence Ministry earlier said the request related to legal assistance in an investigation against officials of Ukraine's state-owned enterprise.
It contained no allegation against any Indian official, the ministry had said.
Ms Sitharaman yesterday said it was straight government-to-government deal and the Defence Ministry and the IAF "had not interacted nor entered into agreement" with the company being mentioned in the allegations.
There was no scam of any type in the deal, she told reporters here.
She was in the city to highlight the achievements of the Narendra Modi government during the last two four years.
The minister said the Indian forces were adequately equipped to meet any eventuality and had sufficient ammunition.
The vice chief's of the Army, the Air Force and the Navy had been authorised to purchase any ammunition required by the forces, she said. The funds for this had been sanctioned.
When asked about the hike in the prices of diesel and petrol, the minister said the Centre was trying its best to bring them under the Goods and Services Tax (GST), but this needed unanimity among all the states.
Ms Sitharaman said the BJP was not scared of any opposition alliance as the people would soon come to know that these parties were not coming together in the interest of the nation.
She claimed that the NDA would come to power again under the leadership of Prime Minister Narendra Modi with a thumping majority in 2019.
She said that the Modi government had taken several measures for the farmers.
These included better procurement prices, assured supply of fertilizers at proper rates, lifting of their crop in time and making timely payments, she said.
She said if they still had any problems, the doors of the government were always open for talks.