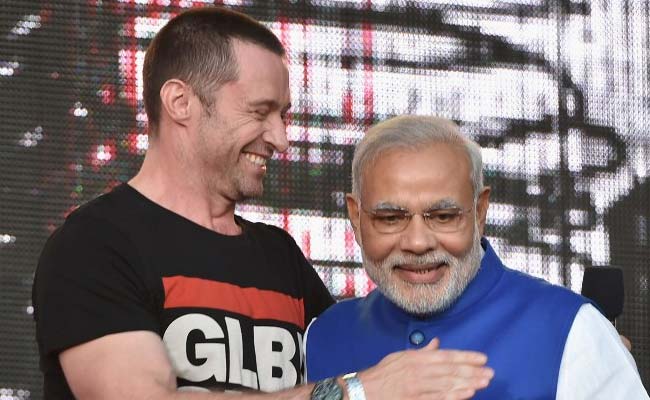 New York:
Even a mega A-lister would find it hard to steal the show from celebrities like Jay-Z. Or Beyonce. But Prime Minister Narendra Modi was in exemplary form at Central Park in New York on Saturday evening. "How are you doing, New York?" he asked an audience of nearly 60,000 people, most of them young and gathered for a concert that included performances by Alicia Keys and Sting. (
Onus of Bilateral Talks on Pakistan, Says PM Modi at UN
)
Speaking in English, Mr Modi, 64, who had earlier in the day addressed the UN in Hindi, was dressed in a white half-sleeved
kurta
and a blue jacket. (
PM Modi's UN Speech in 10 Points
)
He was introduced on stage by actor Hugh Jackman to huge applause and focused his 7-minute speech on the issues of sanitation, cleanliness and global peace.
The Central Park concert had been organized by Hugh Evans of the Global Poverty Project, an international organisation involved in poverty alleviation programmes; he had met PM Modi last month. (
'G-All': New Modi-ism in UN Address
)
Mr Modi said that the work today's youth is doing on issues like sanitation and poverty will have a deep impact in the times to come. (
PM Modi Addresses UN in Hindi, Vajpayee Style
)
"I salute you, I repeat, I salute you," he said as the crowd erupted in applause.
"God bless. May the force be with you," he said, citing
Star Wars
.
Today, he will address a giant audience of nearly 18,000 NRIs at New York's Madison Square Garden before heading to Washington for his first-ever meeting with President Barack Obama. (
International Yoga Day Needed: PM Modi At UN
)