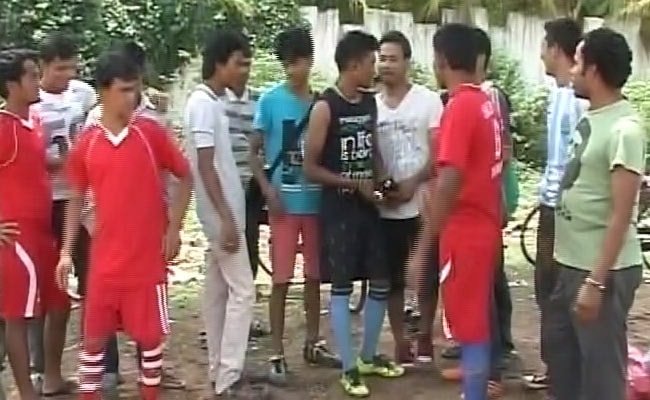 Bengaluru:
Thousands of Nepalese nationals work in India as they are not able to find jobs back home. Bengaluru, too, is temporary home to many Nepalese who work in this southern city, many as security guards.
But since Saturday, all they can think about is their beautiful Himalayan homeland, where over 3,700 of their countrymen and women have been killed, and many parts of which are now in ruins, because of Saturday's massive earthquake.
"So many people have died there, what to do? We feel like going but we can't do anything. Everyone from Nepal, across the world are crying," Deepak Deva, who's from Nepal and works here as a security guard, told NDTV.
Communication with Nepal has still not been fully restored, so they can't even hear the voices of family and friends back in Nepal. Mr Deva and many of his countrymen here tried calling home for hours before they could finally get through. After calling and calling, Mr Deva finally learned that his cousin's foot was fractured.
"We felt really sad because that is our country and because everyone loves their country. So, we felt really bad because this happened to our country and to our people because they all facing difficulties. Our country is crying. Thinking of this, we're all very sad," said Deepak BC, who also works as a security guard.
Many of these people earn salaries of around Rs 6000 a month, and can't afford to go back home. They say they will wait until it is time for their annual leave.
"I came to Bangalore to earn, saw the news and found out there was an earthquake in Nepal. Some are hurt and some our dead. Seeing all this, we are very sad and I feel like visiting too but I am unable to," said Keshavraj Giri, who's from Pyuthan in Nepal.
These Nepalese may be physically far from home, but they are still close enough emotionally to feel their country's pain.