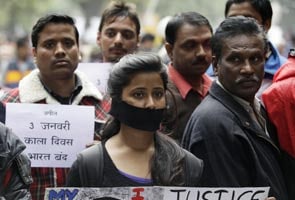 New Delhi:
All states do not support the introduction of the death penalty for rapists. At a meeting of the senior-most bureaucrats and police officers of the country, chaired by Home Minister Sushil Kumar Shinde, there was also no consensus on whether parole should be granted to convicted sexual offenders.
However, states agreed that it is time to reduce the age limit for juveniles from 18 to 16, meaning that anyone older than 16 should be treated and punished as an adult.
The role of law enforcement agencies and the efficacy of the criminal justice system are being reassessed after the gang-rape and death of a young medical student who was attacked in a bus in Delhi on December 16. Along with a male friend, she was hit with an iron rod before six men on the bus raped her. The couple was then thrown onto the road.
The crime has shamed and outraged thousands of people. While the student fought for her life in hospital, first in Delhi and then in Singapore, near-daily rallies demanded the death penalty for her rapists, better policing and safety for women, and fast-track courts dedicated to handling cases of crimes against women.
Six men have been arrested for the attack on the medical student. Five of them were charged yesterday with rape and murder, and could face the death penalty if convicted. The sixth, who is 17 according to school documents, will be tried at a juvenile court unless a bone test proves he is older than 18.
Police sources say that the teenager raped the student twice, once when she was unconscious.
At today's session, states agreed that setting up fast-track courts with funds from the centre is essential.
"It is simply unacceptable that the women in our society should live in fear and anxiety. The responsibility to ensure the safety and security of all citizens lie with the government," the Home Minister said.