Ayodhya, Uttar Pradesh:
Yogi Adityanath
, who wants a giant statue of Lord Ram in Ayodhya, was happy to offer a grand ceremonial welcome to an actor playing the Hindu god, as his mega "Deepotsav" or Diwali celebrations began in the temple town today.
The lead actors of Ramlila, in full costume, arrived in a government chopper and landed on the banks of the river Saryu, where they were received by the Uttar Pradesh Chief Minister, his Tourism Minister Rita Bahuguna Joshi and state Governor Ram Naik.
Yogi Adityanath and the governor bowed to the actors playing Ram, Sita and Lakshman and welcomed them with marigold garlands, recreating the mythical homecoming of Lord Ram after his victory over Ravana and the celebration of Diwali across the kingdom of Ayodhya.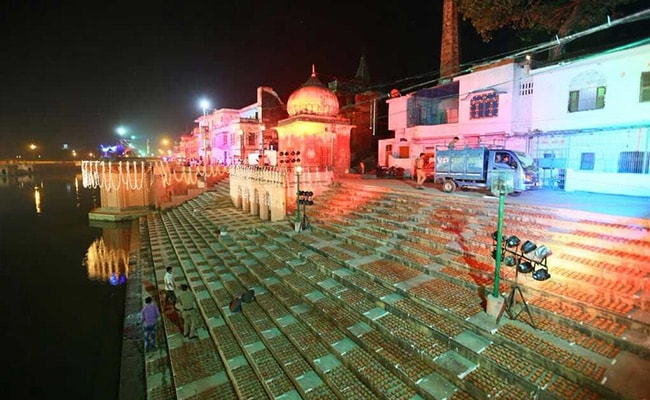 The saffron-robed Chief Minister and his entire cabinet later led the actors in a small procession to a nearby stage set up not far from the site where the Babri mosque was razed in December 1992 by pro-Hindu activists who believed it was built on the ruins of a temple marking the birthplace of Lord Ram.
Critics speculate that the three-day event at the epicenter of India's most divisive row provides great optics for any strategy to consolidate the Hindu vote ahead of the 2019 national election.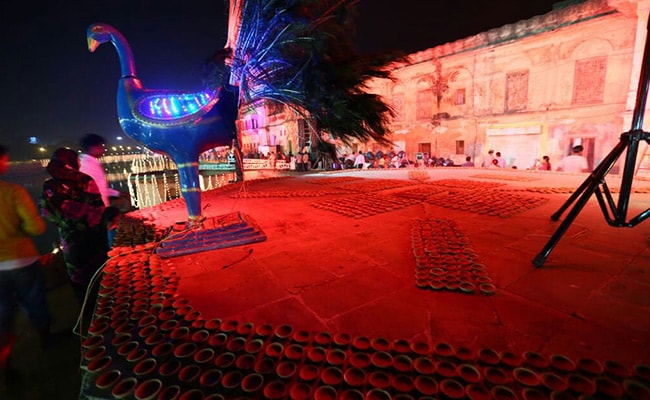 Some 1.75 lakh diyas or earthen lamps dazzled during the evening aarti on the pink-lit river banks as the Yogi Adityanath, the head priest of the Gorakhnath temple, aimed for a world record. Slogans of "Jai Shri Ram" rang out.
"Ayodhya gave India and the world, the concept of Ram Rajya...where there is no pain or grief... The real meaning of Ram Rajya is a home for all...electricity and cooking gas for every home. Ayodhya's glory should be restored," said the Chief Minister, speaking from the huge stage where a Ramlila show and a laser show will play out late into the night.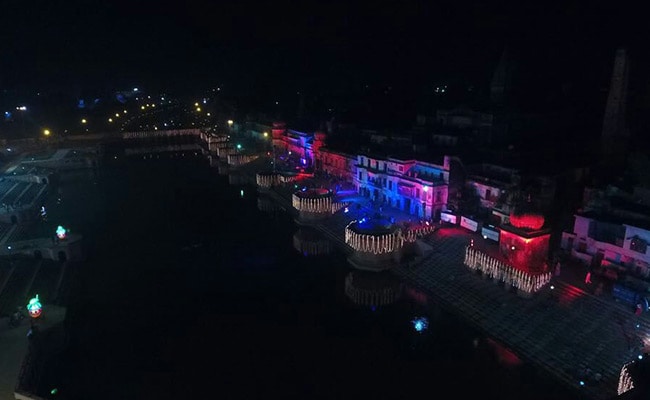 In May, Yogi Adityanath, a prominent champion of a Ram temple at the disputed site, offered prayers there. His appointment as chief minister after the BJP swept Uttar Pradesh earlier this year was seen to signal the party's focus on the temple and on Ayodhya ahead of the next election.
Bablu Prajapati, one of the 60 potters hired to make the earthen lamps, said: "I am just happy to have got so much business. The politics of it does not concern me."