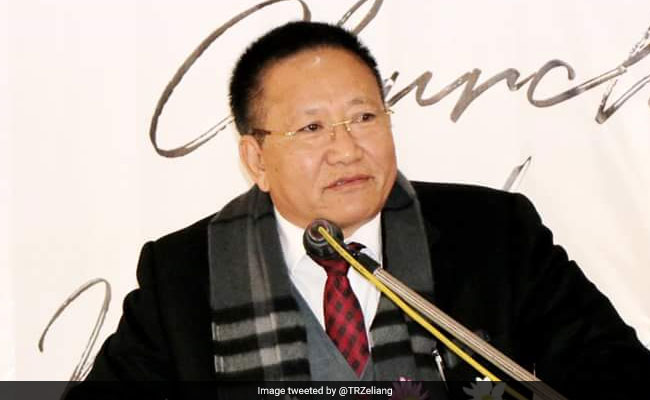 Kolkata:
Nagaland Chief Minister TR Zeliang resigned today, day after the BJP made it clear it would stick to its pre-poll ally Nationalist Democratic People's Party (NDPP). NDPP leader and former chief minister Neiphiu Rio is expected to be sworn in on March 8.
On Sunday, Mr Zeliang had met the governor and expressed his intent for another term, saying he would persuade BJP leaders in Delhi. The governor had given Mr Rio and Mr Zeliang 48 hours to submit the signatures of the elected members supporting them.
Yesterday, BJP strategist Himanta Biswa Sarma had advised Mr Zeliang to "resign gracefully respecting democratic norms".
"There is no question of going back to the NPF in forming the government. We will go with the NDPP," Mr Biswa Sarma told reporters on Monday after meeting Mr Rio.
Mr Zeliang's party, the Naga People's Front (NPF) emerged the single largest party in the elections, winning 26 of the 60 assembly seats. The BJP-NDPP combine that bagged 30 seats has the support of one J(U) legislator and an Independent.
"Assure the Naga people that we will extend full support to the new government wherever the action of the government is in larger interest of the Nagas," tweeted Mr Zeliang. He said that his party would play the role of a "constructive" opposition.
NPF has been an NDA ally since 2003; the BJP was part of the state's ruling coalition that was led by Mr Zeliang. On February 3, the BJP had announced its alliance with the NDPP, a party formed by Mr Rio after he quit the NPF just months before the assembly polls.