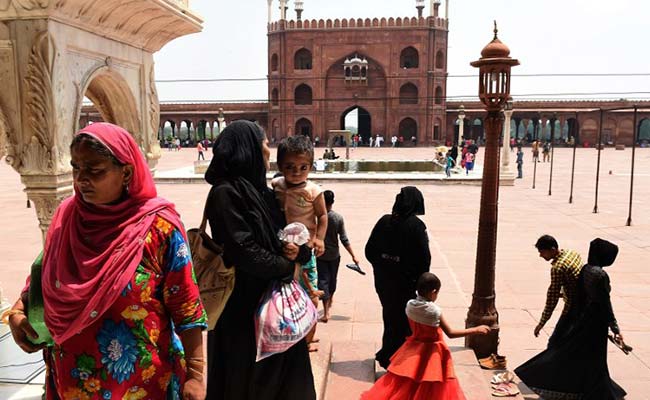 Hyderabad:
Slamming the triple
talaq
bill proposed by the BJP-led NDA government for its "flaws", the All India Muslim Personal Law Board (AIMPLB) on Thursday vowed to work towards removing them.
Describing the "flaws" in the bill as being against the Constitution and fundamental rights, AIMPLB spokesperson Maulana Syed Khaleel-ur-Rahman Sajjad Nomani alleged that the proposed bill bans the institution of
talaq
itself.
"It is generally publicised that this bill is presented to stop triple
talaq
. But, the fact is, if you read the bill, it is to ban the entire institution of
talaq
," Mr Nomani told reporters on the eve of the Board's three-day 26th plenary session.
"The flaws in it, because of them, it (the bill) is against the Constitution of India, judgements of the Supreme Court, women and children rights and fundamental rights. Those flaws be removed," he said.
The AIMPLB also claimed efforts are being made to enact a "very wrong law".
The spokesperson, however, said the "board was not opposed to the bill, but wanted the flaws removed".
The board requested all the opposition parties to consider whether the bill can be passed in its present form, he said.
The triple
talaq
bill has already been passed in the Lok Sabha, but it is yet to get a nod in the Rajya Sabha, where the BJP-led NDA lacks majority.
The Muslim Women (Protection of Rights on Marriage) Bill, 2017, criminalises instant
talaq
and provides for up to three years of imprisonment for accused Muslim men.
The bill also enables any person from anywhere to complain against a Muslim man vis-a-vis divorce, he claimed.
"Even if the wife says he (her husband) has not given divorce and that it was a wrong report (on the matter), police will say you have to prove that in court and that we have to arrest. This is a strange legislation. That means, the truth is, it makes us feel ashamed not just as a Muslim but as a citizen of this country," Mr Nomani said.
He said an effort was being made to make a "very wrong" type of law.
"I challenge categorically there is no such law in the whole world. This is very shameful type of drafting. An effort was being made to make a very wrong type of law. There are other such flaws. The Muslim Personal Law Board's stand is to get those flaws removed," Nomani said.
The board would exercise all the democratic options regarding the bill, he said.
The board sought an appointment with the prime minister after the bill came into public domain, but no response was received from Prime Minister Narendra Modi's office, Mr Nomani alleged.
The Babri Masjid-Ram Janmabhoomi dispute, pending before the Supreme Court, would also be discussed in the meetings, he said.