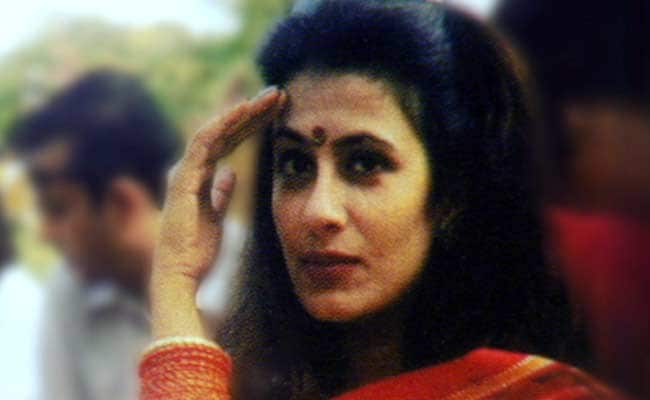 There will be no early release for the killers convicted in the Naina Sahni, Jessica Lal and Priyadarshini Mattoo murder cases. Delhi government's Sentence Review Board (SRB) on Thursday rejected the request for early release of over a hundred prisoners. This included Sushil Sharma, who was convicted of murdering Naina Sahni, Santosh Singh who was convicted of raping and murdering Priyadarshini Mattoo and Jessica Lal's killer Manu Sharma. All three convicts are serving a life imprisonment sentence and are presently lodged in Tihar Jail.
Here's a brief history of the three cases.
Naina Sahni case
One of the most brutal murders Delhi has seen, Naina Sahni was shot dead by her husband Sushil Sharma on the night of July 2, 1995. Sharma tried to dispose the body by taking it to a restaurant where he was helped by the manager Keshav Kumar.
The body was chopped to pieces and put into a tandoor (clay oven) to burn. Both Sushil Sharma and Naina Sahni were part of the Youth Congress. Sushil Sharma is said to have killed Sahni in a fit of rage due to her friendship Matloob Karim, also a Youth Congress member.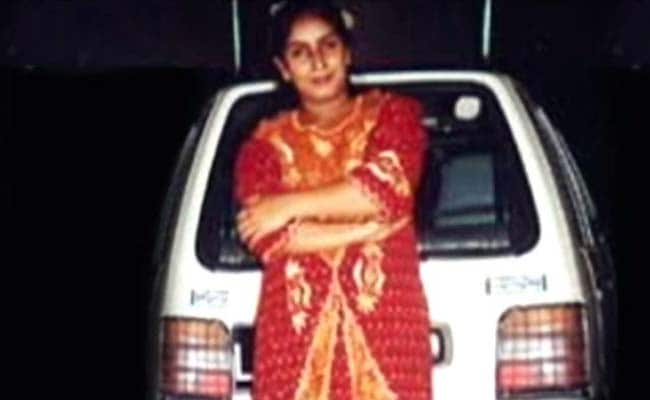 The first post-mortem report conducted at Lady Hardinge Medical College was misleading as it said that the death was caused by burn injuries. The Lieutenant Governor of Delhi ordered a second post-mortem, which was conducted by doctors from three different hospitals. It detected two bullets in the head and neck region, which changed the entire direction of the case.
Delhi Police filed a chargesheet against Sharma on July 27, 1995. On November 7, 2003, a lower court sentenced Sushil Sharma to death and the restaurant manager Keshav Kumar was sentenced to seven years rigorous imprisonment. Sharma appealed against the verdict in the Delhi High Court. But on February 19, 2007, the High Court upheld the lower court's decision. Sushil Sharma appealed to the Supreme Court.
On October 8, 2013, the Supreme Court upheld Sushil Sharma's conviction but commuted his death sentence to life imprisonment. The justification given by the Supreme Court was that the crime was committed because of the accused's strained relationship with his wife and not a crime against society. Therefore it wasn't held to be in the "rarest of rare" category.
Priyadarshini Mattoo case
On January 23, 1996, 23-year-old law student Priyadarshini Mattoo was raped and killed by Santosh Singh. Singh, son of IPS officer JP Singh, was also a law student along with Mattoo.
The Delhi police filed the FIR but the case was handed over to the Central Bureau of Investigation two days after the murder. On April 11, 1996, the CBI filed a chargesheet against Santosh Singh and the trial began over a year later. The court acquitted Santosh Singh on December 3, 1999 amidst widespread outrage and allegations that money had changed hands in the case. Reacting to Singh's acquittal, the then President of India KR Narayanan had remarked, "The cathedrals of justice have become like casinos".
Under fire for its alleged lapses in the probe, the CBI filed an appeal in the Delhi High Court in February 2000. The High Court delivered its judgement on October 17, 2006, convicting Santosh Singh for raping and killing Priyadarshini Mattoo, The court accepted evidence against Singh that he was stalking the victim. He was seen outside her house on the day of murder. On October 30, 2006, the Delhi High Court sentenced Santosh Singh to death. He challenged the sentence at the Supreme Court, which commuted it to life imprisonment four years later.
Jessica Lal case
On April 29, 1999, model and celebrity bartender at Tamarind Court restaurant, Jessica Lal, shot was dead by Siddharth Vashishta alias Manu Sharma. Many Sharma is the son of prominent Haryana politician Vinod Sharma.
Manu Sharma, accompanied by his friends Tony, Alok Khanna and Vikas Yadav, visited the Tamarind Court on the day of the murder. He was already drunk but asked for more liquor from the celebrity barmaid Jessica Lal, which she refused. An enraged Manu then shot at Jessica Lal twice at point blank range, killing her. After absconding for five days, Manu Sharma surrendered on May 6, 1999.
Delhi Police filed a chargesheet in the court of Metropolitan Magistrate on August 3, 1999, naming Manu Sharma as the main accused in the murder.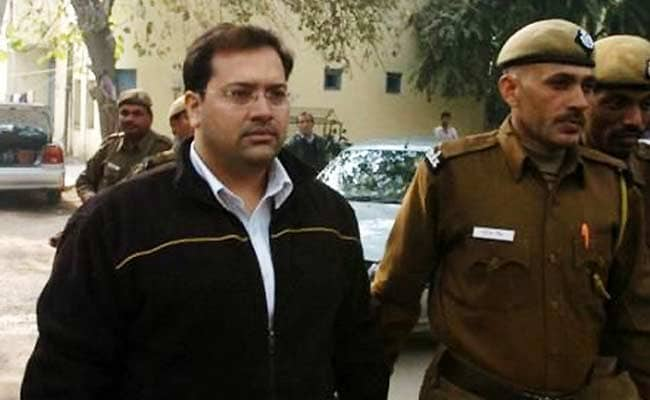 The trial witnessed a major twist after eyewitness Shayan Munshi, also a model and a friend of Jessica Lal, turned hostile on May 3, 2001. However, Bina Ramani, the owner of Tamarind Court, stood firm to her testimony and identified Manu Sharma as the person whom she had tried to stop from fleeing the crime scene.
On February 21, 2006, Manu Sharma and eight others were acquitted the lower court. This led to a huge public outcry. The Delhi High Court took suo moto notice of the acquittal and reopened the case after an appeal by the Delhi Police.
The Delhi High court conducted regular hearings and on December 18, 2006, it charged Manu Sharma with murder, destroying evidence and under the Arms Act. It sentenced him to life imprisonment.
Manu Sharma appealed to the Supreme Court which upheld the life sentence on April 19, 2010.
In November 2009, the then chief minister of Delhi Sheila Dikshit approved a two month parole for Manu Sharma, a decision for which she had face a great deal of criticism.
In April this year, Manu was transferred to a so-called "open jail" because of "good conduct". He is allowed to go out of jail from 8 am to 6 pm to volunteer with a Non-Government Organisation run by himself.