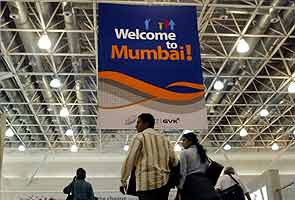 Mumbai:
The Maharashtra government has received a new warning that terrorists may be planning to target the Mumbai airport.
Central intelligence agencies have said that small planes or a helicopter may be hijacked in an attempt to attack the Chhatrapati Shivaji Airport. Intelligence officials have also asked that anyone hiring small planes or helicopters be put through extensive verification processes.
Private helipads and airports currently not in use or non-functional should also be monitored carefully, the intelligence alert states.
Home Minister P Chidambaram's unscheduled visit to Mumbai on Monday is being seen as an indication of a careful and elaborate review of security arrangements in the city.
At the airport today, there were no delays; passengers were put through extensive security checks and were cooperative. "I think I value my life more than the checks," said a young man.
Government officials say that the airport like most of Mumbai has been on high-alert since the terror attack at the Delhi High Court last week. And because Ganesh Chaturthi celebrations coincided with the tenth anniversary of 9/11, the customary aerial tours that allow passengers to view the immersion of Ganesh idols in the sea were cancelled.