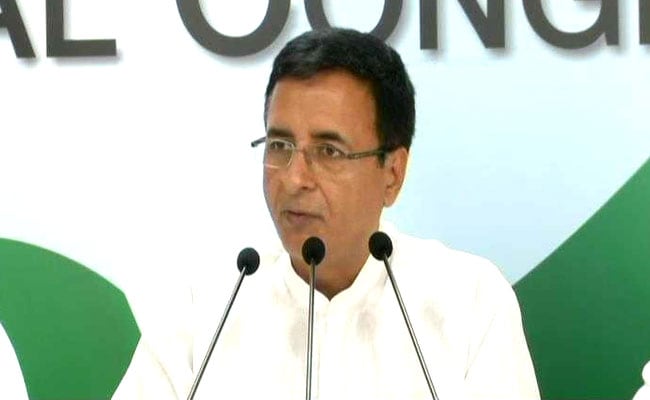 New Delhi:
The Modi government's "boat of corruption" will no longer sail, the Congress said on Wednesday after the Supreme Court asked the Centre for pricing details of the 36 Rafale jets India is buying from France.
A three-judge bench headed by Chief Justice Ranjan Gogoi asked for the pricing details in a sealed cover within 10 days, but agreed that "strategic and confidential" information need not be disclosed.
"The Modi government's boat of corruption will no longer sail because the Supreme Courts wants to know the truth of Rafale. The corruption-loaded BJP government can no longer remain investigation free, the accused can no longer run away from a JPC (joint parliamentary committee)," Congress chief spokesperson Randeep Surjewala told reporters.
"Dear PM, Please explain to the 'court of people', why are you now shying away from JPC investigation? Rafale Scam is now fully ripe for an investigation-no more excuses!" Mr Surjewala added in a tweet.
The Congress has been alleging massive irregularities in the Rafale deal, saying the government was procuring each aircraft at a cost of over Rs 1,670 crore as against Rs 526 crore finalised by the UPA government when it was negotiating a deal for procurement of 126 Rafale fighter jets.
The Congress has also been targeting the government over selection of Reliance Defence as an offset partner for Dassault.
The government has vehemently rejected the allegations and asserted that it did not have any role in the selection of Reliance Defence.
Disclaimer: NDTV has been sued for 10,000 crores by Anil Ambani's Reliance Group for its coverage of the Rafale deal.
(This story has not been edited by NDTV staff and is auto-generated from a syndicated feed.)