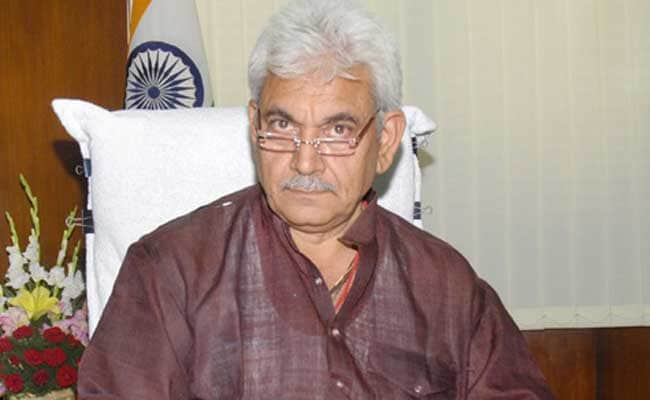 New Delhi:
Allaying fears about mobile tower radiation, Communications Minister Manoj Sinha on Tuesday said India has 10 times stricter norms than global standards and observed that more towers are needed to have better connectivity.
"We always talk about no call drops, but we do not want towers near our house," the minister said, while addressing the launch function of web portal Tarang Sanchar by the Department of Telecommunications (DoT).
The portal is meant for information sharing on mobile towers and electro-magnetic field (EMF) emission compliances.
The minister said when people are ignorant about things they tend to spread rumours. To have better connectivity, more infrastructure will be required, he pointed out.
"Radiation has no adverse impact on human health. During the last 30 years, the World Health Organisation has conducted some 25,000 campaigns on this subject and never stated that mobile tower radiation has adverse impact on human health," he said.
Mr Sinha said the launch of Tarang Sanchar portal will definitely help in clearing myths and misconceptions in public minds on mobile towers and EMF emissions from them.
He said the portal will allow any common person to know about towers in a particular locality and whether they are compliant to EMF emission norms defined by the government.
Detailed information about any tower site, if requested, will be sent on email to the users, the minister said.
Additionally, any person can request for EMF emission measurement at a location by paying a nominal fee of Rs 4,000 online. The tests will be conducted by the local Telecom Enforcement Resource and Monitoring (TERM) field unit of DoT and the test report will be provided to the applicant.