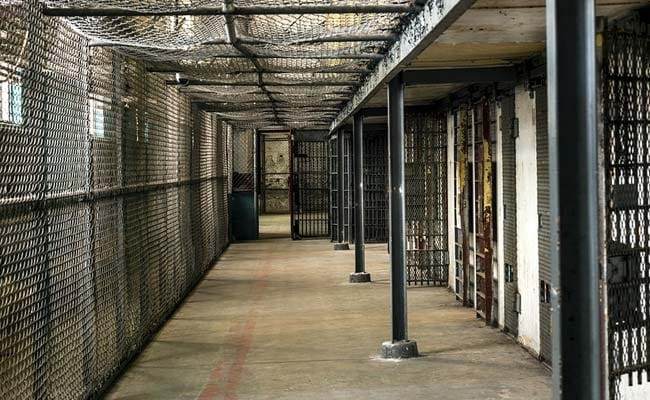 Gurdaspur:
In the fourth recovery of this month, officials at Punjab's Gurdaspur jail have found more mobile phones buried in the ground. The phones were hidden in surgical gloves and planted two feet under a sanitary pipe. The jail authorities have so far seized 21 mobile phones and massive search operations are being launched every day to tackle the menace of mobile phones inside prisons.
A few days ago, 15 handsets, hidden under bathroom tiles, were recovered at the same jail leading to immediate suspension of Jail Superintendent Randhir Singh Uppal and his deputy Arvinder Singh Bhatti.
"The officials regularly search jail premises and the jail superintendent found three mobile phones buried under a pipe in a bathroom of barrack no.6. This was the fourth such recovery and we are questioning inmates how they managed to get mobile phones inside the prison," Harcharan Singh Bhullar, Gurdarpur's Senior Superintendent of Police told news agency ANI.
On Monday, an inmate had "threatened" Chief Minister Amarinder Singh in a video purportedly shot in the jail. The inmate also used derogatory language against the jails minister and the Punjab top police officer.
Gobind Singh had reportedly used another jail inmate's mobile phone to upload the video, in which he threatened the chief minister for taking "false vow" on a Sikh scripture before the assembly polls to wipe out drugs, a police officer told news agency Press Trust of India.
A few weeks ago, a noted gangster lodged in Faridkot Central Jail celebrated his birthday with other inmates and posted photographs on Facebook which highlighted serious security lapses.
Soon after taking charge as jail minister last month, Punjab's minister for jails Sukhjinder Singh Randhawa received a congratulatory call from an inmate lodged at one of the state's jails prompting him to order regular searches in jails to find mobile phones and other objectionable items.
As many as 1,547 mobile phones were recovered from Punjab jails in 2017, according to the state's jails department. The use of mobile phones to plan escapes, intimidate witnesses and to continue their activities from behind bars has been keeping prison officials on their toes. Repeated raids have become the order of the day.
The frequent searches, however, are making the inmates "angry". They recently went berserk after the jail authorities began a search operation following inputs about the presence of mobile phones in the prison. Irate inmates, their faces covered, gathered on the top floor of the barracks and raised slogans against the jail administration forcing the Gurdaspur jail superintendent police to deploy extra force.
Last year, around 150 inmates, including hardened criminals, at the Gurdaspur jail damaged a portion of the outer wall of the jail, broke locks of jail barracks, besides destroying CCTVs, mobile jammers and setting furniture on fire in an attempted jailbreak. But the police quick response prevented their escape.
(With inputs from agencies)