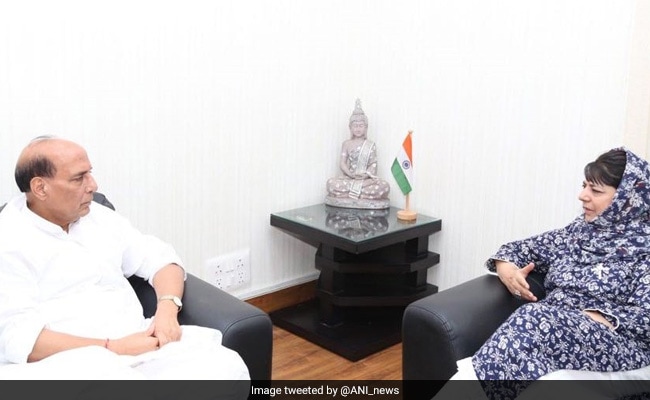 New Delhi:
Jammu and Kashmir Chief Minister Mehbooba Mufti met Union Home Minister Rajnath Singh on Saturday to discuss the security situation in the valley in the wake of the Amarnath terror attack.
She said Monday night's attack on Amarnath Yatra pilgrims in which seven people were killed was aimed at "disturbing communal harmony".
She also blamed the Kashmir unrest on "external forces", during an interaction with the media after meeting the Home Minister at his residence in New Delhi.
The Chief Minister also thanked Mr Singh for "supporting us in tough times".
"In Kashmir we are not fighting for law and order situation. External forces are involved in the Kashmir unrest and until the whole nation and all the political parties are united, we cannot win this fight," she said.