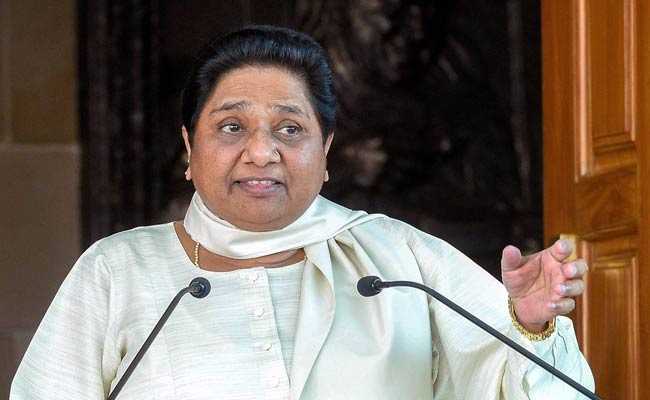 Highlights
Mayawati speed posts keys of one government allotted bungalow
She is holding on to bigger bungalow, saying it's Kanshi Ram's memorial
UP government sent notices to Mayawati, 5 other ex CMs to vacate bungalow
Lucknow:
Uttar Pradesh politician Mayawati, under Supreme Court orders to vacate her government-allotted bungalow, speed-posted a set of house keys on Wednesday. What she has given up is a government bungalow that is used mainly by her security. The former Chief Minister is hanging on to a palatial 10-bedroom bungalow in an even more elite part of Lucknow - the Mall Avenue.
That is the bungalow the state government had asked her to vacate. When estate officers refused to accept the keys to the other bungalow, allotted to her as an ex-chief minister, she sent them by speed-post.
A press release sent by Mayawati's party says she has complied with the Supreme Court orders.
But sources in the UP government insist that the Supreme Court order - that former chief ministers cannot live in government accommodation for life - also applies to her luxe mansion that she claims is a "memorial" to her mentor Kanshi Ram, the founder of the Bahujan Samaj Party (BSP).
The BSP has put up a board outside the bungalow that reads:
"Shri Kanshi Ramji Yaadgaar Vishram Sthal".
Sources in the government say they expect Mayawati to comply with an eviction notice for this bungalow.
A few days ago, Mayawati's aide and senior BSP leader Satish Chandra Mishra met with the Chief Minister Yogi Adityanath and handed over a five-page letter signed by Mayawati along with government documents that he said proved that Mayawati did not need to vacate the Mall avenue bungalow.
The documents date back to 2011, when Mayawati was Chief Minister. The BSP says the bungalow was then declared a Kanshi Ram memorial in which Mayawati could stay for life "as she only uses two rooms and is the effective caretaker of the property".
The UP government had
served notice to Mayawati, Akhilesh Yadav
and four other former chief ministers two weeks ago, asking them to vacate their official homes in 15 days as ordered by the Supreme Court.